How Can I Co-Parent Effectively When Divorced?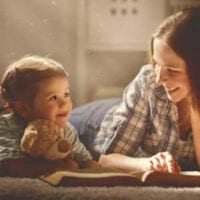 It was not so long ago that when a couple got a divorce, one would be awarded primary child custody and the other parent would be awarded visitation. One person would parent the child in the manner they wanted during their time, while their former spouse may parent in an entirely different way. Today, it is becoming much more common for both parents to work together, even after the divorce is final, to co-parent.
Co-parenting does not come naturally to many people. After going through a divorce, it is natural for bitter feelings to build between the couple, which can make co-parenting extremely challenging. However, with the exception of extreme cases, such as those that involve domestic violence, co-parenting is usually possible. To do it, follow the tips below.
Mutual Respect is a Must
To effectively co-parent, you must have full respect for your former spouse and they must hold the same respect for you. When you respect someone, you must trust that they can make decisions and accept those decisions, even when you disagree with them. Your former spouse must also trust and accept the decisions you make. Married couples do not always agree on issues that involve children, but their respect for each other helps them work through it. You must carry this concept with you even once your divorce is over.
You Must Work Together
It is, after all, called co-parenting for a reason. You are not doing it alone and so, you must work with your ex when making decisions about the children. You must also agree to raise them in the same general manner. If not, you are not co-parenting. You are parenting your way when you are with the child, and your former spouse will parent their way when it is their time. To effectively co-parent, you must both establish what is in the child's best interests, and work towards protecting those interests together.
You May Have to Swallow Some Feelings
Co-parenting is much better for children because it keeps a sense of peace between their parents. Still, this does not mean that you have to get along with your former spouse all the time, and that you have to go out of your way for them. However, it does mean that you have to cooperate with your former spouse and remain nice to them when your child is with you. It also means you should never badmouth your ex when your child is nearby. While you may have to swallow your feelings at times, particularly in the beginning, it will become easier and your entire family will be better off for it.
Our Family Lawyers in Tampa Bay Can Help with Your Divorce
One of the best ways to co-parent effectively is to not let feelings of resentment build during the divorce process. At All Family Law Group, P.A., our Tampa family lawyers can explain the options available that can help reduce conflict so you and your spouse can co-parent once the divorce is final. Call us today at 813-672-1900 or fill out our online form to schedule a free consultation.  Se habla espanol.
Resource:
leg.state.fl.us/statutes/index.cfm?App_mode=Display_Statute&URL=0000-0099/0061/Sections/0061.13.html