How Can I Obtain a Fair Alimony Payment?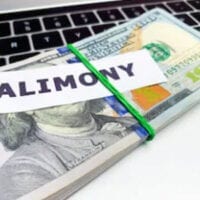 Alimony is one of the most contentious aspects in any divorce case. After all, no one wants to pay their former spouse for months or years after the divorce is finalized, even if the split was amicable. It is important that anyone going through a divorce understands how to negotiate a fair settlement, so you do not end up paying more than you should, or receiving less than you deserve.
Document Your Finances
Evidence of your finances can help you build a strong case for your need for alimony, or to show what you are realistically able to pay. Document your assets, income, and expenses. Also provide detailed documentation about the assets you and your spouse own together and acquired during the marriage. Your divorce lawyer can also subpoena documents about your spouse's employment, such as overtime, bonuses, and paid vacation time. These documents can be used to show that you need a certain amount of alimony, or that your spouse does not need as much as they are claiming.
Create a Budget
A budget is a great tool that will help you keep your finances on track after a divorce. Creating a budget prior to the divorce though, can also help you secure a better alimony settlement. For example, if your budget will be higher because you are going back to school to pursue a better education, it will help you justify a higher alimony payment. Likewise, if you can show that you will be in financial hardship after the divorce, this can help you secure a higher alimony settlement.
Consider the Timing
Alimony can be paid in a number of different ways. If your spouse is making a one-time payment, you have to consider whether or not it will cover all of your expenses for the first few months after the divorce is finalized. Sometimes, it can take time to get back on your feet, and you want to ensure you will have the financial support you may need.
While considering whether or not alimony will provide the support you will need, also think about when you will start receiving your alimony payments. It can take several months, and sometimes even years, before a divorce is finalized. If it will take some time to receive your first payment, you also do not want to make financial commitments, such as a lease, until you have the money that will help you pay for it.
Call a Florida Family Law Attorney
The best way to secure a fair alimony settlement is to work with a Tampa family law attorney that can negotiate with the other side for you. If you are getting a divorce and think you will need alimony, or that you will need to defend against an unfair request, our attorneys at All Family Law Group, P.A. can help. Call us today at (813) 672-1900 or contact us online to schedule a free consultation and to learn more about how we can help.
Se habla Español.
Financing may be available.