How Can You Negotiate A Fair Alimony Settlement In Florida?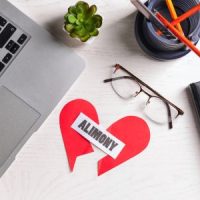 Issues surrounding alimony can become highly contentious during divorce. Even if you and your spouse entered into the divorce quite amicably, the thought of making monthly or yearly payments is likely something you do not want to think about. On the other hand, if you have a legitimate need for support but your spouse is fighting against the idea, you are likely concerned about your financial situation in the following months and years. Regardless of whether you are seeking alimony, or need to defend against unfair requests for it, one of our Tampa alimony lawyers outlines tips for obtaining a fair settlement below.
Do Not Become Emotional
Inevitably, the divorce process is an emotional one. Just as with any other aspect of your divorce, it is important to keep your emotions out of alimony negotiations. If you can remain calm and not become emotional, you will make more reasonable arguments that will give you a better chance of obtaining a favorable outcome.
Collect Your Financial Documents
Whether your spouse is asking for an unfair amount of support or does not want to pay the amount you are entitled to, they may not be entirely honest about the assets they own. For this reason, it is important to gather any documents pertaining to the assets you and your spouse acquired together during the marriage. Separate assets, or those obtained before the marriage, are not considered during property division hearings. However, they can show that your spouse does not need alimony, or that they can afford to pay it.
Provide Full Disclosure
Even if you know that your spouse is hiding assets or being dishonest about their income, it is critical that you provide full disclosure at all times. If your spouse is being dishonest, your attorney and the court will likely find out about it. The same holds true if you are dishonest and it will only hurt your credibility in the eyes of the court and ultimately, your case for alimony.
Create a Budget for Post-Divorce Life
Your financial situation will look vastly different after a divorce. It is important to create a budget for this time so that not only can you handle your daily expenses, but also because it can help strengthen your argument that you need alimony. For example, you will need more financial support if you plan on going back to school to further your career post-divorce. If you stayed at home during the marriage to care for the children, this will help strengthen your case that you need alimony. Likewise, if your post-divorce budget shows that you cannot afford alimony payments, that can also help your case.
Work with an Alimony Lawyer in Tampa
Working with a Tampa alimony lawyer will give you a much better chance of obtaining the fair settlement you deserve. At All Family Law Group, P.A., our Tampa alimony lawyers can help you obtain the full amount of support you need, or defend against unfair requests for it. Call us now at 813-672-1900 or contact us online to schedule a free consultation.  Se habla Español.
Sources:
leg.state.fl.us/statutes/index.cfm?App_mode=Display_Statute&URL=0000-0099/0061/0061.html
leg.state.fl.us/Statutes/index.cfm?App_mode=Display_Statute&URL=0000-0099/0061/Sections/0061.08.html