How Courts and the Law View Non-Parental Custody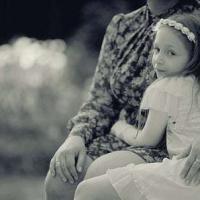 Parents play an integral part in a child's life, and there is no question a parent is almost universally the most influential person in a child's development. However, the reality of raising a child, and the structure of most families and communities, means children are cared for and raised by a variety of adults, both relatives and close friends. This recognition of the contribution of many individuals to a child's upbringing does not, however, readily transfer into child custody rights if a parent is later thought to be unfit or unavailable. Further, this paradigm is not automatically abandoned with same-sex couples, regardless of the time, effort, and care a non-biological parent bestows on a child. This fact can be a hard reality for grandparents, partners, and other adults with a vested interest in the child's wellbeing to understand and accept. There are limited circumstances under which a non-parent may receive rights, which will be discussed below, but more commonly, some cooperation with the legal parent must occur if substantial and long-lasting authority is permitted. A discussion of when courts will consider awarding custody rights to a non-parent, and additional legal options a parent may use to voluntarily transfer authority to another adult, will follow below.
Parental Right of Privacy and Harm to the Child
The law and public policy gives parents great deference to choose who can see and interact with their child. This authority is considered to be a fundamental right to privacy all parents enjoy to decide how to exercise parental care and control, and the government will not intervene to change this position in favor of a non-parent adult without a compelling reason. Typically, this would occur only in instances where another adult can demonstrate the existence of substantial harm to the child if custody is not granted to him/her. This legal rule falls under the best interests of the child standard, which requires demonstrating the parent poses a threat to the welfare of the child, and the child's safety, health, and emotional wellbeing require granting custody rights to the non-parent. This is a very high bar to meet, and will essentially require proving the child's parent is unfit, a claim that demands a substantial amount of convincing evidence. An experienced family law attorney can advise on what is needed to support or defend against this type of claim.
Alternative Custody Arrangements with Parental Consent
Petitioning for child custody rights contrary to the parent's wishes is not the norm. When custody is granted to another adult, it is usually done with the cooperation and consent of the child's parent(s). Such an action is typically in recognition of the parent's understanding of his/her inability to care for the child temporarily or permanently, and his/her desire to give the adult caring for a child the power to make legal decisions, such as school enrollment and medical care. This can be accomplished in two ways: execute a power of attorney, or obtain a court order granting temporary custody to an extended family member. The power of attorney option, which delegates authority to a third party to act on behalf of another, is easier to obtain, and can be used for non-relatives, but is not as thorough or expansive as a court order typically is. Filing a petition for temporary custody by an extended family member is more involved, but more clearly delineates what the caregiver may do, and is less apt to be questioned by doctors or school officials than would a power of attorney. In either case, the parent may seek to terminate or modify the arrangement at any time, and would only lose complete authority to retake custody of the child if parental rights are terminated.
Contact a Florida Family Law Attorney Today
Child custody issues should always receive a parent or caregiver's utmost attention. The implications of losing these rights is too great to leave to uncertainty or chance. The attorneys at the All Family Law Group, P.A. focus on family law issues, and can assist you with determining what your legal rights might be, and options for obtaining more.  Contact the Tampa divorce attorneys and family lawyers at All Family Law Group, P.A. in Tampa Bay for a consultation at no charge. They can be reached at 813-672-1900.
by Lynette Silon-Laguna Google+
Resource:
leg.state.fl.us/statutes/index.cfm?App_mode=Display_Statute&URL=0700-0799/0751/0751ContentsIndex.html&StatuteYear=2018&Title=%2D%3E2018%2D%3EChapter%20751