How Do You Prepare for a Divorce Deposition?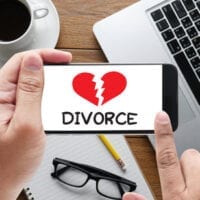 The majority of divorce cases settle out of court but sometimes, it is necessary to go to trial. If that is the case for your divorce, you may have to attend a deposition. A divorce deposition is a meeting with your lawyer, your spouse's lawyer, and perhaps your spouse and other experts, such as child development professionals. A court reporter will also likely be in attendance and record everything that is said. Your spouse's lawyer may try to make you uncomfortable during the deposition to get you to admit something that will hurt your case. As such, it is crucial that you follow the tips below on how to prepare for your deposition.
Pause Before You Answer Questions
Pausing before you answer any question is advantageous for many reasons. First, it provides you with time to think so you can answer the question to the best of your ability. Think about the question that was asked, and answer only that question, without providing additional information so you do not say too much. Pausing before you answer also gives your attorney the chance to object to the question. Even though you may have to answer the question anyway, the objection will be recorded, which can help your case later.
Do Not Try to Fill Silences
Your spouse's attorney may use silence to try and intimidate you. It can be uncomfortable to sit in silence during a deposition, but it is crucial that you do not try to fill it. If you do, you may provide information that could hurt your case, and the attorney may simply be considering what to ask next. Likewise, always stick to your original answers if the lawyer asks you the same question over and over again. They are only trying to elicit more information from you and you should not provide it.
Review All Documents Carefully
You may be presented with different documents, such as financial statements or a premarital agreement during the deposition. Even if you were present when these were drafted, it is important to review them carefully and do not testify about it unless you are completely aware of what the document entails.
Admit when You Do Not Know the Answer
There is a chance that you will be asked a question that you do not know the answer to during the deposition. Many times in these instances people try to guess at an answer, but that is a mistake. Simply state that you do not know the answer and ask the lawyer to rephrase it. In the same vein, if you do not remember certain details that you are asked about, simply say that without trying to guess.
Our Florida Family Lawyers can Prepare You for Your Deposition
Divorce depositions are intimidating for those that have never been through them, but our Tampa family law attorneys at All Family Law Group, P.A. are here to help. We will fully prepare you for your deposition so your rights are protected and you enter the trial in the best position possible. Call us today at (813) 672-1900 or contact us online to schedule a free consultation and to learn more about how we can help with your divorce.
Se habla Español.
Financing Available.