How Is Consent Defined Under Florida Law?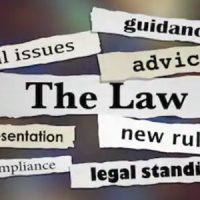 There are many factors that play a role in sexual assault cases but perhaps the most important is the concept of consent. People often hear about consent, particularly when stories involving celebrities and political figures make the headlines. Consent is a largely misunderstood concept, though. These misunderstandings can sometimes result in criminal charges being filed against a person who did not think they did anything wrong. Below, our Tampa sex crimes attorney outlines how consent is defined under Florida law, and when people cannot provide it.
How Florida Law Defines Consent
Florida law defines consent as voluntarily, knowingly, and intelligently giving permission for a sexual act to occur. When a person provides this permission because they are being coerced, this does not constitute lawful consent. Under state law, alleged victims are not required to try and physically resist their aggressor, nor must they try to escape the situation. The law is quite distinct and says consent must be clear, and it must be given freely.
The law is intended to protect victims of sexual assault and battery, and it often does. Still, this law makes it challenging for someone accused of a crime to defend themselves by saying they had consent. For example, a person may think they have consent because the other person did not clearly say 'no' or try to get away. The alleged victim may say they experienced sexual assault because they felt pressured into the act, even if they never said so at the time.
People Who Cannot Provide Consent
There are times when criminal charges are filed against someone even when another person has given clear consent. If a person was under the influence of alcohol or drugs at the time, they are not considered to have the capacity to give consent. The impairment must be involuntary for this to be raised at trial.
Certain individuals are also considered to not have the capacity to provide clear consent. When an alleged victim is suffering from a mental disease or defect that renders them unable to provide consent, they are not considered to have the ability to provide clear consent. Additionally, the penalties one will face if convicted of committing a sex crime against an individual with a mental health defect or disease, the penalties are increased.
Lastly, individuals who are considered physically helpless also cannot provide legal consent. People who are unconscious, asleep, or otherwise unable to communicate, they legally do not have the capacity to provide consent.
Facing Charges? Our Sex Crimes Attorney in Tampa Can Help
The laws on consent in Florida provide victims with a great deal of protection that is often very necessary. Sometimes, however, they also make it much harder to defend a case. At All Family Law Group, P.A., our Tampa sex crimes attorney can outline the defenses that are available in your case, and use them aggressively so you have the best chance of beating the charges. Call us now at 813-672-1900 or contact us online to schedule a free consultation.
Sources:
leg.state.fl.us/Statutes/index.cfm?App_mode=Display_Statute&URL=0700-0799/0794/0794.html
leg.state.fl.us/statutes/index.cfm?App_mode=Display_Statute&URL=0700-0799/0794/Sections/0794.011.html