How Much Does A Divorce Lawyer Cost in Florida?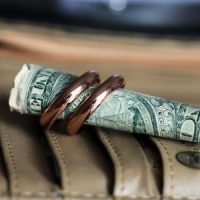 It is no secret that divorce is expensive. It is also no surprise that couples ending their marriage want to save as much money as possible when going through the process. One way in which people try to save money on the cost of their divorce is by doing it on their own without the help of a Tampa divorce lawyer. Legal representation does make up quite a bit of the cost of divorce. However, it will also save you significant money in the future and will ensure that your rights are always protected. So, how much does a divorce lawyer cost in Florida?
The Cost of a Tampa Divorce Lawyer
Fees among divorce lawyers vary widely. The circumstances of your case may also affect the cost of your legal fees. For example, if you have already completed much of the paperwork, or have already reached an agreement with your spouse and just want a lawyer to review it, that may save you some legal fees. On the other hand, if you have a complex case that requires the use of experts or litigation, you will spend more in legal fees.
Generally speaking, divorce lawyers charge anywhere between $260 and $330 an hour when working on a divorce case. The average cost of working with a divorce lawyer ranges between $11,000 and $14,000. The cost is much lower than this, though, when there are no contested issues between the couple.
Who Pays the Legal Fees During Divorce?
The family courts typically assume that each party is responsible for paying their own legal fees. Still, they also want to ensure that each side is on fairly even financial footing. For example, the courts do not want to see cases in which one side has hired a very expensive legal team while the other side cannot afford a divorce lawyer.
To ensure as much fairness as possible, the court does allow one party to request that the other side pay for their legal fees. The party making the request must include it in their first court filing. So, if you are the first one to file for divorce, you must include the request in the paperwork you submit to the court clerk. If you were not the first person to file for divorce, you will have to file an answer with the court clerk and file a counter petition. If you want your spouse to pay your legal fees, you must include the request within your Counter Petition or otherwise, you would have to later amend your Petition or Counter Petition.
Call Our Divorce Lawyer in Tampa for a Free Consultation
If you are considering divorce, or have already started the process, our Tampa divorce lawyers at All Family Law Group, P.A. can help. We will advise on every aspect of your case, including how you can keep the costs down so your new start in life is as easy as possible. Call us now at 813-672-1900 or reach out to us online to request a free consultation with one of our knowledgeable attorneys  and to learn more about your legal options.  Se habla Español.
Source:
leg.state.fl.us/statutes/index.cfm?App_mode=Display_Statute&URL=0000-0099/0061/0061.html