How Much Is A Divorce If Both Parties Agree?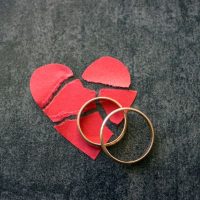 It is no secret that divorce always has the potential to be expensive. It is no surprise then, that couples often wonder how they can keep those costs down. Generally speaking, the more the two parties disagree, the more expensive the divorce process is. As such, getting an uncontested divorce, or one in which both sides agree, is the least expensive option. Still, every divorce case will have some cost attached to it. Below, our Tampa Bay family lawyer explains how much a divorce costs if both parties agree.
The Cost of an Uncontested Divorce
To get an uncontested divorce in Florida, you must only meet the residency requirements of the state and agree with your spouse on every term of the divorce. The cost of an uncontested divorce also varies, depending on how you get the divorce. The varying costs are as follows:
You can complete the documents yourself using either forms online or buying a package from the Circuit Courthouse in the county in which you live.  About $500 + for costs, such as filing and service of the Petition and other documents once they have been filed.  Service will either be by personal service (process server or Sheriff) or by agreement of the Respondent.  Thereafter, there are certain documents which will need to be completed and filed and an uncontested final hearing scheduled and attended by at least one of the parties.
Some law firms including All Family Law Group have flat fee retainers between $650 and $1,950 to complete, have signed and notarized all required documents and you will be advised every step of the way on the procedure and what will need to be done.  The flat fee costs depend on whether you want the divorce paperwork to be prepared up to the date of filing or through filing and final hearing, and if so, an attorney would definitely need to be involved for the final hearing.  Also, whether children are involved as there is additional paperwork.
However, if you do not agree on every term of your divorce, it is approximately $2,500 (at our firm including filing fee) to $5,000 – $10,000 initial retainer if you hire a law firm to take care of the details of the divorce from inception through final judgment.  Even if a case does not start off as agreeable, most cases end up coming to a resolution through mediation or otherwise.  The longer the parties cannot come to an agreement, the more expensive the attorney fees and emotional costs.  It just depends on the issues involved as to whether it is to your advantage to let the judge decide.
Florida does require a filing fee of approximately $450 and you must pay this directly to the court when filing the paperwork. If you need copies made, you may also have to pay some minor additional fees.
If you cannot afford the filing fee, you can file an Application for Determination of Civil Indigent Status. After submitting the application, the court will review it to determine if they will waive the fees in your case.
Additionally, if you are not working with a lawyer, you will have to ask the county sheriff or hire a process server to serve your spouse with the divorce papers. This will cost anywhere between $50 and $100.  Otherwise, the law firm will make all of the arrangements for service whether by process server or by agreement.
Why Speak to a Lawyer even when Getting an Uncontested Divorce?
It is true that handling the details of your uncontested divorce without a law firm or lawyer will help keep the cost of the case down. However, it may cost you much more in the end in many ways. An attorney can review the documents before you file to ensure they are correct, and they can also advise if you are giving up certain rights and help you to avoid disputes in the future.  Filing your case this way will help keep the cost of the divorce low but also ensure it is filed properly.
Call Our Top Notch Divorce Lawyers in Tampa Bay Today
If you are getting an uncontested divorce, our Tampa divorce lawyer at All Family Law Group, P.A., can provide the sound legal advice you need. Call us today at 813-672-1900 or fill out our online form to schedule a free consultation and to learn more about how we can help.  Se habla Español.