How To Avoid Paying Alimony During A Florida Divorce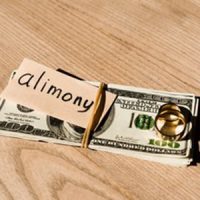 Alimony is not guaranteed in every divorce case, but it is commonly requested. In many cases, spousal support is necessary to allow one person to support themselves financially after divorce, or to allow them to receive additional education or training. Other times though, people ask for alimony unfairly, when it is not really necessary. If your spouse has requested alimony and you need to defend against claims for it, there are several ways to do it. Our alimony lawyers in Tampa explains what these are below.
Your Spouse Earns More than You
The family courts in Florida consider many factors when determining whether or not to award alimony. One of these factors is the income of each party. If your spouse earns more income than you, or your earnings are relatively similar, the court may not award support, regardless of their arguments for the need for it. Income is not the only factor considered when awarding alimony. The standard of living during marriage, the length of the marriage, and the earning capacity of each spouse are just a few other factors considered.
Your Marriage was Short-Term
Marriages that last seven years or less are considered fairly short, while those that last 17 years or more are considered long. If you were married for 17 or more years than  you may not be able to avoid alimony, especially if you were the primary earner of the household. On the other hand, if your marriage lasted less than seven years, you can argue that it will be fairly easy for your spouse to return to the same financial situation and avoid paying alimony.
Ask for a Vocational Evaluation
You can minimize or avoid support payments if you can prove your spouse's need for spousal support is non-existent or exaggerated. To prove this, you can request that the court orders a vocational evaluation as part of the divorce proceedings. A vocational expert will then evaluate your spouse's earning capacity and job skills to determine the type and level of employment they are able to obtain. Even if you have to make support payments for a short period of time, you can stop paying once your spouse has obtained employment that matches their skills so they can earn an income of their own.
Reach an Agreement
If you can get an uncontested divorce in which you agree to all terms with your spouse, you can both agree that alimony is unnecessary. After reaching an agreement you will then put it in writing with the other terms of the divorce. This can help you avoid paying alimony, even if a court would have ordered support.
Our Alimony Attorney in Tampa Can Defend Your Case
If you are going through a divorce and believe your spouse will ask for support, our Tampa alimony attorneys can help. At All Family Law Group, P.A., our seasoned attorneys can advise you of your legal options and give you the best chance of success with your case.  Call us now at 813-672-1900 or contact us online to schedule a free consultation. Se habla Español.
Sources:
leg.state.fl.us/statutes/index.cfm?App_mode=Display_Statute&URL=0000-0099/0061/0061.html
leg.state.fl.us/Statutes/index.cfm?App_mode=Display_Statute&URL=0000-0099/0061/Sections/0061.08.html