How To Deal With Cryptocurrency In Your Divorce?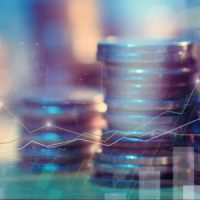 Cryptocurrency is no longer considered fringe technology. It is a real asset that is being used by banks, corporations, investors, and more. If you or your spouse has cryptocurrency, it is important to know how these assets will be handled during a divorce. Some spouses may have purchased and invested with cryptocurrency during the marriage, while the other may not have any knowledge on how to use it, store it, and save it. If you are getting a divorce and either you or your spouse has cryptocurrency, it is crucial that you know how to deal with it during the divorce process.
Do Not Get Rid of Any Records Regarding the Cryptocurrency
You may feel tempted to destroy any records you have about the cryptocurrency in your possession. Some people do this to protect the investment from property division hearings, and to prevent their spouse from receiving any after the divorce. Destroying records about any assets during your divorce is a big mistake, though. A judge will not look kindly on any kind of dishonesty and may even award your spouse more in the cryptocurrency based on your actions alone.
Locate Cryptocurrency
Maybe it is not you that owns the cryptocurrency, but your spouse. In this case, you will have to locate it so the court can divide it during the divorce case. The best way to locate cryptocurrency is to work with a family lawyer that will know how to do it during the discovery phase of your case. During this stage, your lawyer will request any documents pertaining to the wallet for cryptocurrency, the transaction history, and receipts. Obtaining this information without working with a lawyer is very difficult.
Consider the Tax Implications
Cryptocurrency owners may or may not receive tax documents regarding their accounts, depending on whether the account has hit a certain parameter. It was in 2014 when the IRS stated cryptocurrency should be treated as property for tax purposes, making it subject to taxes on capital gains. These tax implications are crucial when valuing the cryptocurrency, and when transferring it, as well. Due to the fact that any cryptocurrency earned during the marriage is going to be considered a marital asset, it is essential that all parties know how to access and use it, and the tax consequences they may face when they do access or transfer the funds.
Call Our Family Lawyers in Tampa Bay Today
Cryptocurrency today has real value, and that value will likely play a role in your divorce case. It is crucial that you ensure it is properly discovered, and valued. If you believe that cryptocurrency will be a part of your divorce, it is crucial that you speak with our Tampa divorce lawyers at All Family Law Group, P.A. We will explain how cryptocurrency works, the implications associated with it, and discover it so you receive the fair settlement you deserve. Call us today at 813-672-1900 or contact us online to schedule a free consultation. Se habla español.
Resource:
leg.state.fl.us/statutes/index.cfm?App_mode=Display_Statute&URL=0000-0099/0061/0061.html