How Will the New Rules in Family Court Cases Affect You?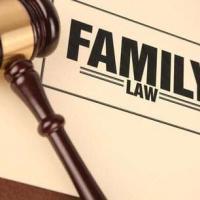 Entering the legal process to resolve disputes is a stressful and overwhelming situation for most people. Many of the procedures and terms used by court officials and attorneys sound foreign and intimidating to the participants. Divorce is one of the most common ways people interact with the legal system, and any matter concerning family issues (domestic violence, divorce, or guardianship), or children is handled through the family court system. Because of the sensitive nature and amount of people needing resolution of domestic issues, the family court system is designed to work faster, more efficiently, and with less complexity. This structure does not eliminate the need for an attorney, but ideally facilitates easier access to the court and resolution of pressing issues. Most courts, from civil to criminal, have their own set of rules that govern how cases proceed. While these rules function behind the scenes for most parties, they can profoundly affect the process and ultimate result. Florida's family court recently created its own set of rules and procedures that are supposed to further streamline the process. Previously, family court cases were handled under the general rules that apply to all civil suits, which are more complex and cumbersome. An overview of the new family court rules, and how they may affect family law cases going forward, will follow below.
New Rules Generally
The purpose behind the issuance of a separate set of rules specifically for family law cases was to simplify and condense how these cases are conducted for the sake of litigants who decide to represent themselves. This was accomplished by standardizing the title of various petitions and motions (requests for a court to act on a specific issue) so that only one format is now acceptable. Further, the necessary content of the documents filed with the court is now much simpler and the description of the required information is plainly laid out for the average person to understand. For example, when a spouse files a petition for divorce, the other spouse is obligated to file a response, called an answer. An answer allows a party to deny or admit the allegations made in the original petition. Under the new rules, the content of an answer must be "short and in plain terms," and the new rule explicitly explains when an allegation must be denied or admitted. Now that the structures of family court rules are crafted with the self-represented party in mind, it may be very tempting to forego hiring an attorney. However, it is important to consider that doing so could result in the unknowing loss of rights to property, child custody, or remedies that would better address their circumstances.
One Big Omission
One big difference between the previous rules used in family court cases and the revised set is the absence of any provision for alternative dispute resolution. Before the rule change, parties in a divorce could be ordered to attend arbitration to work out disputes. Arbitration is a less formal process to resolve legal disputes that is faster and cheaper compared to traditional litigation. Further, this alternative could be particularly beneficial for couples that do not have child-related issues to work out. State law permits mediation for certain child-related disputes since it is not binding, unlike arbitration. Excluding arbitration from the new rules, limits a valuable option for parties to resolve family law cases, which hopefully will be added at later date.
Get Legal Advice
Engaging with the court system on any matter, family-related or otherwise, is always a complex endeavor. If you are contemplating divorce, or have child custody issues, working with an experienced family law attorneys can have a huge impact on the final outcome. Trained attorneys understand the law behind the rules, and can best adapt his/her approach to obtain your desired outcome. The lawyers at All Family Law Group, P.A. in Tampa Bay understand how important family law cases are, and will take the time educate you on every step of the process.  Contact the Tampa divorce attorneys and family lawyers at All Family Law Group, P.A. in Tampa Bay at 813-816-2232 for a consultation at no charge or email us.
by Lynette Silon-Laguna Google+
Resource:
flcourts.org/resources-and-services/court-improvement/family-courts/