Legal Issues Related to Domestic Violence and Divorce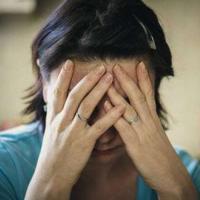 Violence in the home is a serious issue that should not be ignored, but usually requires advance planning by the victim to avoid further harm. For married spouses looking to divorce, domestic violence complicates an already emotional process and often alters procedural aspects of a divorce case, as well as the application of the law. Event planning and initiating a divorce is more complex as victims are frequently forced to keep their actions secret until safely out of the home. With over 100,000 reports of domestic violence made in Florida in 2014, the state has a legitimate interest in stopping and preventing further abuse. Because of the sensitive nature of domestic violence, victims considering divorce need to know about the impact of this issue before the formal legal process starts. This information will give domestic violence victims valuable information they can use to protect themselves and their families, as well as what to expect once the divorce is granted.
What Qualifies as Domestic Violence According to the Law?
Living for years with the daily fear of violence from a spouse or partner can make such behavior seem normal, and understanding what is considered domestic violence may not be easy. Florida views any act that causes physical injury or death to a family member or other person in the household to be domestic violence. In addition to physical acts that cause injury or death, the following are specifically recognized as domestic violence:
assault/aggravated assault;
sexual assault;
battery/aggravated battery;
kidnapping;
stalking; and
false imprisonment.
Is a Domestic Violence Injunction (Restraining Order) Necessary?
If the person seeking divorce is in fear for his/her safety or that of a child, asking for a domestic violence injunction may be a good choice. A restraining order is an order of protection issued by a court that prohibits a party that poses a danger to another from communicating or making any contact with the other party in hopes of preventing additional violence. Note that threats of violence are enough justification for a court to issue an injunction. Typical restrictions found in domestic violence injunctions include:
blocking the abuser from occupying or visiting the marital home, which is important for a spouse seeking divorce that has limited housing options;
prohibiting the abuser from going to places routinely frequented by the victim, such as the child's school and his/her workplace; and
granting the victim temporary sole custody of the child, which could become permanent depending on the outcome of the divorce case.
What Is the Impact on Child Custody?
Florida specifically looks at evidence of domestic violence when making child custody determinations. Typically, courts seek to grant shared custody of a child equally between the parents, unless such an arrangement would create a detriment to the child. The best interests of the child is always the primary factor in any child custody decision, and if the court believes a parent accused of domestic violence could pose a risk to the child or the other parent, it has the option of awarding sole custody to the victimized party. Conviction of a domestic violence offense is automatically viewed as being detrimental to the child, and the guilty parent must rebut this presumption to avoid limited or no rights over the child. Without a conviction, evidence of domestic violence will still factor into the evaluation of the best interests of the child, and should impact the judge's decision on the division of parental responsibility.
Get Legal Help
If you are dealing with domestic violence issues and think that divorce may be your way out, talk to a divorce attorney about how to initiate this process in as safe a manner as possible. The All Family Law Group, P.A. represents clients in the Tampa Bay area in a variety of divorce and family law matters, and can help you take the necessary steps to getting your life in order.  Contact the Tampa divorce attorneys and family lawyers at All Family Law Group, P.A. in Tampa Bay at 813-816-2232 for a consultation at no charge or email us.
by Lynette Silon-Laguna Google+
Resources:
leg.state.fl.us/STATUTES/index.cfm?App_mode=Display_Statute&Search_String=&URL=0000-0099/0061/Sections/0061.13.html
fcadv.org/resources/floridas-domestic-violence-statistics