Legislators Look to End Marriage to Underage Girls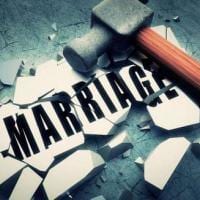 Making the decision to get married should be one of the most exciting times in a person's life, but this happiness is only possible if getting married is chosen and voluntary. If the contrary is true, and a person wants out of the relationship, divorce is the process most people first consider, but there is another option for legally severing ties, annulment, which may be more appropriate in certain situations. In today's world, marriage is typically associated with two adults that have a standing relationship filled with mutual trust and respect. However, this is not the situation for young girls, who would normally be underage, married to older men based solely on being pregnant. Florida law eliminates an age limit for couples seeking to marry if they are expecting a child, and while the law was likely intended to promote marriage over having a child out-of-wedlock, it also allows girls as young as 11 and 12 to be forced to marry if pregnant at the time a license is sought. State legislators are currently considering bills that would close this loophole by placing an age limit that both individuals must satisfy before a marriage license would be issued, and eliminate the exception for pregnancy. Being underage is one basis for seeking an annulment, and a discussion on how annulment compares with divorce, as well as when a court would be willing to grant one, will follow below.
Annulment vs. Divorce
The law treats a marriage that was annulled as if it never happened, and essentially purports to put the parties in the same place they were before the marriage took place. This means courts will be more reluctant to get into complex analyses over property division and related issues, though they will address these matters to the extent necessary. Because annulments usually need to be requested early in a marriage to have any hope of being granted, the financial and child entanglements that complicate most divorces are less likely to be present, but if practicalities call for court intervention, decisions will be made for the sake of fairness and a child's best interests. Divorce, on the other hand, recognizes the existence of a legal marriage, and specifically allows for provisions related to property division, child custody, support and alimony.
Getting an Annulment Granted
The law surrounding annulments is based on past court decisions, making it much more complicated to obtain compared to divorce, but it should not be immediately dismissed if there is a desire to have the marriage voided, such as to prevent an ex-spouse access to certain benefits. Courts generally look for evidence the marriage was fraudulent, a sham or in some way false from the beginning. Specific grounds courts have accepted as sufficient to support issuing an annulment include:
a sham or fraudulent marriage, such as when one party, unknown to the other spouse, married only to get immigration status;
lack of consummation, though this claim needs to made rather close to the date of the marriage to have any weight with a judge;
the marriage was illegal due to issues such as bigamy, incest or one or both parties being underage; and
duress, mental incapacity or concealment, which come into play when a party is forced into marriage, did not have the ability to provide voluntary consent, typically associated with intoxication or mental illness, or a party hides a material fact that goes to the foundation of the marriage, such as a lack of desire or inability to have children.
Consult a Florida Family Law Attorney
Ending a marriage under any circumstances is hard, but wanting to end a marriage that had an inherent flaw from the beginning is even more difficult to process. Getting an annulment is difficult, but not impossible, especially if the right attorney is working on your behalf. If you want to know your options for severing a marriage, talk to the attorneys at Tampa Bay's All Family Law Group, P.A. They have years of experience counseling clients in the areas of divorce and annulment, and can help you get the results you desire.  Contact the Tampa divorce attorneys and family lawyers at All Family Law Group, P.A. in Tampa Bay at 813-672-1900 for a consultation at no charge or email us.
by Lynette Silon-Laguna Google+
Resource:
wtvy.com/content/news/Florida-bill-bans-marriage-for-anyone-under-18-454200373.html