Need a Tampa Divorce Attorney? Here are Four Things to Look For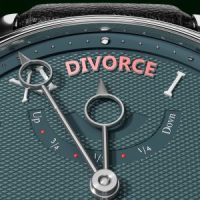 If you have already made the decision to end your marriage, or you have only started thinking about divorce, you need an attorney. State law does not require that you have legal representation when getting a divorce, but a lawyer will make sure your rights are upheld and help you obtain the fair settlement you deserve.
Finding a lawyer to represent you during divorce proceedings is relatively easy. A quick search online will provide you with thousands of options. Unfortunately, not all divorce attorneys in Tampa are created equally. So, how do you know which divorce lawyer is the right one for you? Below are four things to look for when finding the divorce attorney that is right for your case.
Experience with Divorce Law 
If you had a heart problem, you would not visit a dentist for treatment. Likewise, when you have a family law issue, you should not call a personal injury lawyer or a criminal defense attorney. Only consider working with a lawyer who specializes in divorce and who has experience with cases like yours. For example, if you have children with your spouse, you should ask any lawyer you meet with if they have handled custody cases before. If they have not, find an attorney who has the experience you need.
Their Fee Structure 
There really is no such thing as a good or bad fee structure, as all divorce lawyers will use different payment methods. Some require a retainer upfront while others will charge an hourly fee. Regardless of the type of structure used, you should always ask what is included in the legal fees. One lawyer's fees may include everything necessary to work on your case while others may add additional fees if your case requires advice from forensic appraisers or other professionals.
Reputation of the Law Firm
 Attorneys largely rely on word-of-mouth advertising. If you have a family member, friend, or trusted co-worker who has gotten a divorce, you can ask them what attorney they used and if they were happy with the results. Even if you cannot get a recommendation this way, you can look online to find reviews of different divorce attorneys. Sites such as Google Business Profile and other online directories allow users to leave reviews, so visiting these websites can help you find a lawyer who is a good fit.
Comfort Level 
You will have to tell your attorney very personal details of your life while your divorce case is ongoing. Due to this, it is critical that you feel comfortable sharing those details with any attorney you choose. When meeting with different attorneys, ask yourself if you feel as though you are compatible, and if you are comfortable with them. If not, find one who you feel is right for you, and your case.
Call Our Tampa Divorce Attorneys to Review Your Case 
At All Family Law Group, P.A.,  our Tampa divorce attorneys bring compassion, experience, and knowledge to every case we take. We can advise you of your rights and make sure they are upheld so you obtain the fair settlement you are entitled to. Call us now at 813-672-1900 or contact us online to schedule a free consultation and to learn more.  Se habla Español.
Sources:
leg.state.fl.us/statutes/index.cfm?App_mode=Display_Statute&URL=0000-0099/0061/0061.html
leg.state.fl.us/statutes/index.cfm?App_mode=Display_Statute&URL=0000-0099/0061/Sections/0061.13.html