Recurring False Domestic Violence Charges? What are Your Options?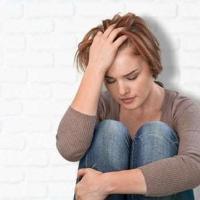 Guest blog:
Here's an alarming statistic: approximately 7,000 people are falsely charged with domestic violence each year. While domestic violence is undeniably a serious crime, there are instances when someone is wrongly accused of the crime for one reason or another.
For instance, some spouses resort to reporting false claims of physical and emotional abuse to:
Win their custody case
Remove the other party from their life
Get even with the party who wants a divorce
Gain possession of the domestic partner's property
Consequences of Being Falsely Accused
In most cases, police officers and district attorneys will believe the abused party. Domestic violence is frowned upon, especially when perpetrated by a man against a woman (or children).
Allegations of domestic violence are quite common among those going through a divorce or separation process. While many cases are backed by evidence, some are baseless and simply not true.
When wrongly accused of domestic violence, you will need the help of a competent and experienced criminal defense lawyer. Without a skilled and knowledgeable lawyer, navigating the legal implications of the false charges can be too overwhelming.
Also, while unfortunate to note, the idea of 'innocent until proven guilty' is typically not afforded to those charged with domestic violence. Some of the distressing consequences of being falsely accused can include:
Jail time
Losing your job
Losing visitation rights
Inability to get gainful employment
Negative reputation
Options of Those Who are Falsely Accused
If you have been falsely accused of domestic violence, it is good to know that you have several options available to ensure you can effectively protect both your rights and freedom. For starters:
Get good lawyer representation.
If you are falsely accused of domestic violence, one of your priorities should be to seek lawyer representation. Your lawyer will help you work on your defense, and together, you can gather and present credible witnesses and evidence to prove that the accusations are false.
It is also ideal that you work with a lawyer with significant experience handling domestic violence cases.
Gather medical evidence.
Your lawyer and your legal team will need to gather medical evidence from the victim. From there, they will find ways to use the evidence they have to dispute the charges against you. Your lawyer knows how to go about the process of gathering documents and other evidence needed.
Look for credible witnesses.
If you want to protect your reputation and honor, the best way to do it would be to look for and present credible witnesses. This includes character witnesses who can vouch for you. You might also need to present medical experts and other professionals who can credibly disprove the charges against you.
Follow court orders.
Even if the charges against you are not true, you still need to follow court orders. That said, if you have a restraining or no-contact order, you should strictly adhere to it. In other words, if the no-contact requires that you stay away from your children, keep yourself as far away as possible.
It is important to keep in mind that any violation of the orders can impact your case negatively. It is also ideal that you record or write down requests to meet initiated by the accuser, as this might be useful in future court proceedings.
Stay focused and in control.
Your legal team can only do so much, so you need to do your part as well. Ensure you stay focused and stand your ground. It might be easier said than done, but it is ideal to stay calm and focused throughout the proceedings.
Final Thoughts
Lastly, keep in mind that sticking to your story is also crucial. If you keep changing your story, you can create contradicting accounts that can damage your credibility. It is also recommended that you follow your lawyer's advice and instructions at all times.
About the Author
Stephanie Gordon currently works as the Content Marketing Strategist for the Arizona Criminal Law Team. Aside from spreading awareness about criminal law and defense, she enjoys reading and trail running with her family and friends.
Do you need an experienced civil or criminal domestic violence attorney?
Before talking with law enforcement if it is a criminal domestic violence charge, contact All Family Law Group, P.A. to speak with a top notch Tampa criminal defense attorney who can help you resolve your case in the best possible manner.  Furthermore, if you have a Domestic Violence Injunction (civil) filed against you, we will help you to defend your rights. We offer a free consultation to discuss your situation with you to determine the best way to proceed in your particular case.