Regrouping if Divorce Mediation Fails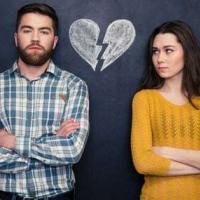 Divorce often leaves both parties with a lot of anger and other negative emotions that can be difficult to overcome during the dissolution process. In order to reduce the amount of conflict, which is important to many spouses with children, the parties enter mediation to settle unresolved issues, such as child custody and property division. Mediation is designed to be a less contentious forum where the spouses have an opportunity to discuss their positions, with the assistance of their attorneys, as the mediator tries to deflect any points of disagreement so the process can continue. Mediation is frequently used in family law cases as a starting point before court intervention, and some judges automatically order divorcing spouses to attend mediation before they will schedule a case for a hearing. Court-ordered mediation is especially likely if the unresolved issues are child-related. Divorced parents cannot completely cut off contact with one another, and those that find a way to cooperate offer a better situation for the child. Sometimes, however, mediation is not the best forum to resolve conflicts between parties, and conversations do break down. Knowing what the available options are if mediation does not work out can help divorcing spouses maintain a more open perspective about the dissolution process, and avoid jumping to the worst-case scenario of protracted litigation.
Reporting to the Court
Assuming mediation is a waste of time if it does not lead to a resolution is a natural reaction, but cases commonly settle before trial, even after earlier attempts have failed. Mediation is non-binding, so either party can walk away at any time and for any reason. If mediation does fail, the parties must report their inability to form an agreement to the court. Depending on how far apart the spouses are, the court may ask the couple to try again. Alternatively, the court could look to put the case on the judge's schedule, which moves the case into litigation mode, and require the parties to start preparing for trial.
Reassessing Positions
Prior to attending a mediation session, parties and their attorneys gather information and prepare a list of things they wish to discuss. During the session itself, new information may emerge that changes how a party views a certain issue. In order for mediation to work, both parties must be willing to compromise, and part of the process is reevaluating one's interests after each session. This analysis could lead a spouse to relinquish an interest in property, for example, or decide to be more flexible over the time-sharing schedule. The key to successful mediation often rests on how willing each party is to reconsider their positions following each session.
Trying Again
As mentioned above, attempts at settlement do not always occur on the first try. It may be fruitful to go through mediation again or try another alternative dispute resolution option, such as collaborative divorce or arbitration. Having gone through mediation once, each party is more prepared for future negotiations, which may simplify the discussions. While mediation is not free, the cost is typically much less than a party can expect to pay if court intervention is required, and the timeline to divorce is much shorter.
Litigation and Information Revealed in Mediation
Finally, all information revealed during a mediation session is considered confidential, and cannot be used against the other party at trial unless the information is also available through another source. Gaining important information through a mediation session prior to trial is helpful, but searching for alternate sources is likely to add costs, and can be frustrating if other options cannot be found. Thus, both parties are better off if an agreement can be reached outside of the courtroom.
Get Legal Advice
Finding the right lawyer to take you through the difficult process of divorce is important to having the most productive and satisfying experience possible. The lawyers at All Family Law Group, P.A. serve clients in the Tampa Bay area, and provide a compassionate approach to divorce that is tailored to your unique needs.  Contact the Tampa divorce attorneys and family lawyers at All Family Law Group, P.A. in Tampa Bay at 813-816-2232 for a consultation at no charge or email us.
by Lynette Silon-Laguna Google+
Resources:
leg.state.fl.us/STATUTES/index.cfm?App_mode=Display_Statute&Search_String=&URL=0000-0099/0061/Sections/0061.183.html
flcourts.org/resources-and-services/alternative-dispute-resolution/mediation.stml#FAQ5