Should I Mediate My Florida Divorce FAQs?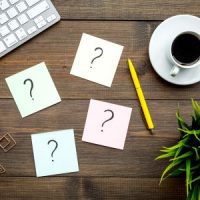 If you have started the divorce process, every detail of what your life will look like afterwards will remain uncertain until your case is final. Until that point, many legal issues will be raised between you and your spouse, including disputes regarding alimony, property division, child custody, and more. If you are like many other people, the thought of bringing these issues into an open courtroom is intimidating.
Fortunately, you do have other options. Mediation is just one of these, but the process is not for everyone. Below, our Tampa mediation attorney outlines how to know if the process is right for your case.
What Benefits Does Mediation Hold for Couples in Tampa? 
In Florida, mediation is mandatory in most divorce cases. The law is in place to prevent the courts from becoming backlogged. However, it has many benefits for couples who have decided to end their marriage. The main benefits of mediation are as follows:
You can create a customized settlement that is appropriate for your specific situation
The process is much cheaper than litigation
Sessions are more relaxed and casual than resolving them in the courtroom
Mediation is typically much faster than going to trial
The solutions reached in mediation are creative, and cause much less stress and anxiety during and after the process
Even with all of the benefits mediation holds, it is not a right fit for all couples, even if you must go through it by order of the Court to say you did try.
How to Know if Mediation is Right for You 
While all couples are generally required to try and resolve their disputes during mediation, it is sometimes very evident that it will not work. For example, if your spouse is being abusive or belligerent, or they are refusing to cooperate and compromise, mediation probably will not work. On the other hand, there are some signs that mediation is going to work and they include:
You and your spouse are in agreement about most issues, but you remain in disagreement about certain details of the case, such as time-sharing and parental responsibility,
You believe you and your spouse will both act in good faith to try and reach an agreement on all terms of the divorce, and
You and your spouse are both open to compromise and realize there is no real 'loser' in mediation but that it is a win-win situation for both sides.
Even if you believe the above apply to you and your spouse, it is important to remember that mediators do not provide legal advice. As such, it is important to work with a Tampa mediation attorney who will make sure your best interests are protected and that you receive the fair settlement you deserve.
Call Our Experienced Mediation Divorce & Family Attorneys in Tampa Today 
If you are wondering whether mediation is right for you, or you want to give yourself the best chance of success, you need legal representation. At All Family Law Group, P.A., our Tampa mediation attorneys can answer all of your questions and represent you through the process to ensure your rights are upheld and that you receive the fair settlement you are entitled to. Call us now at 813-672-1900 or contact us online to schedule a free consultation and to learn more.  Se habla Español.
Sources:
leg.state.fl.us/Statutes/index.cfm?App_mode=Display_Statute&URL=0000-0099/0044/0044.html
leg.state.fl.us/statutes/index.cfm?App_mode=Display_Statute&URL=0000-0099/0061/Sections/0061.13.html