Special Issues for Same-Sex Divorce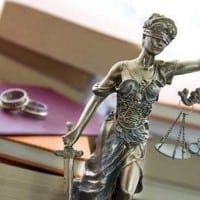 Many same-sex couples are in the unique situation of having long-term relationships, but short-term marriages, because they were unable to marry nationwide until 2015. The legal prohibitions imposed by many states on the marriage of same-sex couples left millions of Americans in these relationships without the rights afforded by marriage, while also freeing them from the corresponding obligations. Many of these couples choose to get legally married once permitted to do so, but like all intimate relationships, some last and some do not. When divorce hits a couple, it is never easy, but the ramifications of the dissolution can be unbalanced when a long-term relationship preceded the ending of a short marriage. Key issues in divorce law explicitly mention the length of a marriage as a definitive factor in the analysis a court should apply. Thus, even though a couple was together for 20 years, if only three years were as a married couple, what does this mean for the outcome of the case? A discussion of how the recent legalization plays into the still-evolving dynamics of divorce between same-sex couples will follow below.
Living Together vs. Marriage
Like the vast majority of states, Florida does not recognize common law marriage, so no matter how long a couple lives together and shares finances and children, the law will not automatically accord them the rights, benefits, and obligations of marriage. In effect, couples who live together outside of marriage do not ascend to the marriage "contract" traditionally reserved for heterosexual couples before changes in the law. Thus, without marriage, a couple who breaks up will not be entitled to sue for an equitable division of property or alimony. Some couples attempted to overcome this severe outcome by entering into domestic partnerships. Domestic partnerships are similar to a civil union, and create some rights similar to those enjoyed by married couples. This arrangement was used as a substitute for marriages in some jurisdictions when the law blocked a couple from otherwise formalizing their relationship. While some cities and counties in Florida allowed couples to register domestic partnerships, it was not recognized at the state level, and more than 60 counties refused to accept them. However, if a same-sex couple did live in an area that recognized domestic partnerships and chose to register one, the domestic partnership could have an impact on divorce, if the couple later married.
Divorcing after a Short-Term Marriage
As mentioned above, Florida law is geared towards giving more consideration to marriages that lasted for many years. The duration of the marriage is directly tied to the division of property and the amount and length of time of an alimony award. Consequently, a judge is permitted to strictly limit the scope of his/her inquiry to the actual number of years a couple was legally married, which could have dire consequences for a spouse that put the other spouse through school before marriage, or stopped/limited working to stay home to focus on raising a family. However, judges have broad discretion to make decisions that reflect what is most fair under the facts of each case. This variable factor is the primary reason why having an experienced and dedicated attorney to argue on one's behalf is so key to an equitable result. In addition, while the status of domestic partnerships, in light of the national legalization of same-sex marriage, is unclear and unsettled in the counties where recognized, it is prudent to formally end these unions as well to ensure that any decision rendered by a court is in fact final.
Speak with a Florida Divorce Attorney
Every divorce is unique, and same-sex divorces can present additional challenges. If you are considering or in the middle of divorce, and need advice about your rights and interests, talk to the experienced attorneys at All Family Law Group, P.A. We focus on all areas of family law, and can help you get the outcome you deserve.  Contact the Tampa divorce attorneys and family lawyers at All Family Law Group, P.A. in Tampa Bay for a consultation at no charge. They can be reached at 813-672-1900.
by Lynette Silon-Laguna Google+
Resource:
tampagov.net/city-clerk/programs/domestic-partnership-faqs