The Effects of Addiction on a Marriage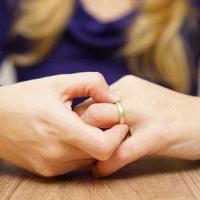 Most married couples will agree that, although it has its ebbs and flows, marriage is one of the more joyous, rewarding, and fulfilling endeavors one could embark upon. However, that means that, as problems arise, care must be taken to ensure that all issues are worked out and a return to normalcy occurs. If not, unfortunately, the marriage may end, and each party may obtain the services of an experienced divorce attorney to help sort out how to move forward. Addiction adds a layer of difficulty that, in some cases, a marriage may be doomed and almost impossible to recover from. Recently, a gambling-addicted woman murdered her husband in Minnesota, emptied his business account, drove to Florida, befriended and killed a woman in an act authorities believe was a case of assuming the identity of someone bearing a resemblance to the murderer, emptied the victim's bank account, and attempted to escape into Mexico. While this is an extreme example of an addicted woman, it nevertheless highlights the difficulty of dealing with someone who has an addiction – whether it be gambling, alcohol, drugs, or another vice. A discussion of the effect of an addiction on a divorce will follow below.
How Addiction can Affect a Marriage
Florida, like most States, has no-fault divorce. This means that a spouse wishing to divorce the other does not have to prove that the other spouse has somehow wronged the spouse, such as, for example, by being unfaithful or being abusive. All that is required is that the spouse claim that the marriage is irretrievably broken.
However, to get to that point, the spouse must be faced with the reality that the marriage cannot be saved. And, unfortunately, it is often not that easy to realize this when the other spouse has an addiction. In fact, detecting even the presence of an addiction can be tricky. First, the addict may not realize that he/she has a problem, or may be reluctant to admit to the existence of a problem. Fabrication, irrational behavior and neglecting responsibilities are some actions that may show, but not in every case. Addicts may become resourceful in hiding their addiction, even if they do not believe they have a problem. And, unfortunately, for every addiction, there is a means by which one can hide it.  For gamblers, one does not have to visit a casino, as gambling can be done online or even with friends. Further, there are stories of alcoholics so intent on getting drunk that they begin to consumer alcohol-based medications, such as sleep-inducing liquids. And taking drugs, like smoking cigarettes, just becomes a way of life.
Unfortunately, sooner or later, this behavior will catch up to the addict, primarily in the form of health or financial problems, as well as other issues. All of this can have a negative effect on the non-addict spouse. More often than not left picking up the pieces of the addiction, the non-addict spouse may feel as if he/she is walking on eggshells around the house, and, potentially, in public. Additionally, this spouse may feel guilty in even considering getting a divorce, as he/she most likely still has feelings for, and truly does want to help, the addicted partner.
How Addiction can Affect a Divorce
Although, as stated above, no-fault divorces are the rule in Florida, and one does not need to prove the other spouse is addicted to obtain a divorce, addiction still can have an effect on a divorce in the following ways:
Property Division. While judges are charged with dividing marital property equitably, if one party has spent money or wasted assets that were part of the marital estate on things such as large amounts of alcohol, drugs, or gambling, a judge can take that into account when splitting the property.
Child Custody and Parenting Time. When judges make decisions about where children should live and how much the children should see each parent, they are required to make a decision based on the best interests of the child. An addicted parent may not, in the eyes of the judge, be a fit parent, and, as such, may have these responsibilities restricted.
Get Legal Advice
Dealing with an addiction is never easy, and, unfortunately, dealing with an addiction that is systematically killing a marriage can feel insurmountable. Our attorneys know how these and similar issues can affect a marriage, and, if the marriage is irreconcilable, can assist with amicably resolving any disputes, while keeping court intervention as a possibility if necessary.  Contact the Tampa divorce attorneys and family lawyers at All Family Law Group, P.A. in Tampa Bay for a consultation at no charge. They can be reached at 813-672-1900.
by Lynette Silon-Laguna Google+
Resource:
news-press.com/story/news/crime/2018/06/15/fugitive-grandma-lois-riess-alleged-cross-country-gambling-spree-left-death-heartbreak-questions/641907002/