The Pros And Potential Drawbacks Of Adopting A Stepchild In Florida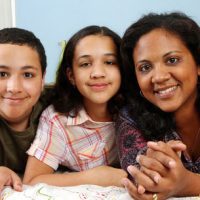 Adopting a stepchild can be a blessing for the entire family. Blended families are very common in Florida and many stepparents consider making the relationship with their stepchildren official. Adoption is always a very big step, and one that takes careful consideration. It is easy to get caught up in the idea of legally expanding the family and the excitement that brings. While it is true that adopting a stepchild has many benefits, there are also potential drawbacks you should consider. Below, our Tampa stepparent adoption attorney explains more.
Pros of Adopting a Stepchild
One of the main reasons you may be thinking about adopting your stepchild is to legalize the responsibilities you are likely already providing, including supporting the family financially and emotionally. Adopting a stepchild also provides you with certain rights you do not have prior to the adoption.
Once a family court has approved the adoption, you will then have all the same legal rights as a biological parent. You will be able to legally make decisions for your stepchild including matters regarding their healthcare, education, the religion they are raised in, and other important issues. If the biological parent passes away, you will also still have all the same legal rights and responsibilities.
No one wants to think about divorce, particularly at a time when you are trying to bring the family even closer together. Unfortunately, it does happen. In the event that your marriage to the biological parent does end, you will continue to have time-sharing rights and parental responsibilities. This can help ensure that you can continue the relationship you have developed with your stepchild over the years.
Potential Drawbacks of Adopting a Stepchild
Adopting a stepchild is a joyful time, but it is also a big commitment and one that will last a lifetime. While adopting a stepchild protects your rights in the event of death or divorce, it also means your parenting responsibilities will remain in place. These could include paying child support, contributing to the child's education, and providing other financial support.
Lastly, if you break up with the biological parent, it could have a very negative impact on your stepchild. This is particularly true if they have already seen their biological parents go through a divorce. Going through that again could be very traumatic.
While adopting a stepchild is a very joyous occasion, it will change the lives of everyone involved. Before taking the step, it is important to consider the child's well-being and how the adoption will impact the entire family.
Our Stepparent Adoption Attorney in Tampa Can Advise On Your Case
Adopting a stepchild will change your life in some of the best ways. The legal process is not always an easy one, though. At All Family Law Group, P.A., our Tampa stepparent adoption attorney can guide you through the process and give you the best chance of a successful outcome. Call us now at 813-672-1900 or reach out to us online to schedule a free consultation and to learn more.  Se habla Español.
Source:
leg.state.fl.us/statutes/index.cfm?App_mode=Display_Statute&URL=0000-0099/0063/0063.html