Three Common Myths About DUIs in Florida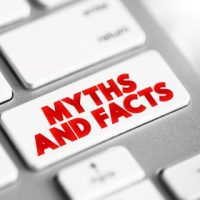 It is not only very frightening to be charged with driving under the influence (DUI), but it is also very confusing. Many people think that a conviction for the crime is inevitable, while others are left wondering why they were ever charged in the first place. It is important that you understand the law so you can fight the charges and protect your rights. Below are three of the most common myths about DUIs in Florida, and the truth behind them.
You Must Be Over the Legal Limit 
All motorists in Florida know that, like in most states, they cannot drive with a blood alcohol concentration (BAC) of 0.08 percent or more. However, it is possible to be charged with a DUI even if your BAC is below the legal limit. As in all other states, the legal drinking age in the Sunshine State is 21 years old. Any driver under this age cannot have any detectable trace of alcohol in their system while they are driving. In addition to this law, police can charge a driver of any age with a DUI if they have alcohol in their system and their normal faculties are impaired.
You are Required to Submit to All Tests 
If you are stopped for a suspected DUI, the police officer may ask you to take multiple tests. Field sobriety tests are some of the most common of these. The officer may ask you to walk in a straight line and turn, or look at a pen or finger while they move it in front of your eyes. Officers often tell people they are required to take these tests under the law, but you are not. These tests are highly subjective and there is no science behind them. The test results will only be held against you, so never agree to take them.
You are, however, required to submit to chemical tests when asked by law enforcement. These include a breath, blood, or urine test. Refusing to take these types of tests will result in an automatic driver's license suspension, under the implied consent laws of the state.
There is No Point in Fighting the Charges
 Many people believe fighting a DUI charge is useless, or that it is just a traffic ticket, but neither of these are true. The penalties of being convicted of a DUI are very harsh, and they will also remain on your permanent record. There are many defenses available that can help you avoid these consequences and a lawyer can advise on the strategy that is best for your case.
Our DUI Defense Attorney in Tampa Can Fight Your Charges 
If you have been charged with a DUI, it is important that you do not give up. At All Family Law Group, P.A., our Tampa DUI defense attorney can prepare a strong case that will help get your charges dismissed or reduced. Call us now at 813-672-1900 or contact us online to request a free consultation so we can get started on your case.
Sources:
leg.state.fl.us/Statutes/index.cfm?App_mode=Display_Statute&URL=0300-0399/0316/Sections/0316.193.html
leg.state.fl.us/statutes/index.cfm?App_mode=Display_Statute&URL=0300-0399/0316/Sections/0316.1932.html