Understanding The Drug Court In Florida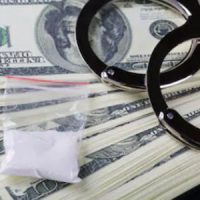 If you have been charged with marijuana possession, or another drug offense, you may be imagining the worst case scenario. You may even be envisioning a long jail sentence if you are convicted, but that is not always the case. If you are eligible for The Florida Drug Court program, you may avoid the harsh penalties that would otherwise follow a conviction. However, not everyone qualifies for this program and the system is sometimes complicated to navigate. Our Tampa drug criminal law attorney explains more about this program below.
What is the Drug Court in Florida?
When Florida created the drug court system in 1989, it was the only state in the country to have such a program. Since that time, many other states have also instated their own drug courts. The purpose of the drug court is to treat addictions and the underlying causes instead of incarcerating defendants when they could be rehabilitated.
To qualify for treatment, individuals must have been charged with a non-violent offense, and they cannot have a previous criminal record. The intention of the drug court is to reduce recidivism and give defendants the opportunity to move forward with their life.
How Does the Drug Court in Florida Work?
Some people are under the misconception that drug court provides an easy way for defendants to avoid a conviction, but that is not true. Individuals in the drug court program must meet certain requirements, and they are quite strict. In the majority of cases, participants must receive treatment for one full year, and sometimes longer. Treatment within the program includes individual and group counseling, regularly meeting with a probation officer, participation in support groups, and meeting with a judge to review the case from time to time.
When starting the program, individuals must spend approximately nine hours a week receiving treatment. Over the course of the program, it is presumed that participants have better tools to deal with their addiction and so, the required hours of treatment are reduced gradually. Once a participant has met all of the requirements and completed treatment, their case is dismissed.
Eligibility Requirements for Florida's Drug Court
Although the drug court program in the state gives certain offenders a chance to keep their record clean, not everyone qualifies. The eligibility requirements are as follows:
You must be at least 18 years of age
Your current charges must be non-violent in nature
You must not have a prior history of any violent crime
Even when an individual meets the above requirements, they may still not qualify for the drug court program. For example, individuals charged with drug trafficking are not usually eligible for the program. If you have previously been offered admittance into the program but have rejected the opportunity, you also may not qualify.
Our Tampa Drug Crime Attorney Will Answer Your Questions
If you have been accused of a drug offense, you probably have a lot of questions. At All Family Law Group, P.A., our Tampa drug crime attorney can answer them and determine if you qualify for the program, so you do not have a criminal record following you around for the rest of your life. Call us now at 813-672-1900 or contact us online to schedule a free consultation.
Sources:
leg.state.fl.us/statutes/index.cfm?App_mode=Display_Statute&URL=0800-0899/0893/Sections/0893.13.html
leg.state.fl.us/statutes/index.cfm?App_mode=Display_Statute&URL=0900-0999/0948/Sections/0948.08.html