Want Sole Custody? Here is How to Do It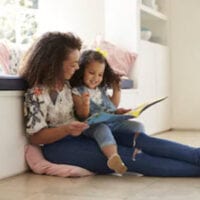 During a divorce, some parents attempt to win sole child custody only to cause their former spouse pain. Unfortunately, there are times when spending time with one parent may actually be harmful to the child. In these cases, a parent may try to win sole custody from the courts. In these situations, it is important to consult with a family lawyer that can advise on how to present evidence and maintain a lifestyle that will help you with your objective. Below are just a few of the factors a court will consider when you are trying to win sole custody.
Parental History
When making decisions on child custody matters, the court will consider the parental history of both you and your spouse. If you can show that your spouse has a history of substance abuse, domestic violence, or any other destructive pattern, a judge may award you sole custody. Likewise, you must also show that you have a history of being a loving and supportive parent, and submit evidence that shows you have always taken an active interest in your child's life.
Stability in the Home
The courts will also look at the child's life inside the home of each parent and will award in favor of the one that is most stable. This does not only mean providing love and support to your child. You must also show that you have steady employment and a regular income and that you can provide a stable home and home environment. Proving that you also provide the basics for your child, including medical care and proper nutrition, can also strengthen your argument for sole custody. The chances of winning sole custody are even better if you can prove that your spouse does not provide this same type of stability.
Your Family Lawyer
It is something that many people do not think about when they are going through a divorce, but the family lawyer you choose to represent you will make a huge difference in your child custody case. Even if you truly do not believe your spouse should be awarded even partial child custody, their lawyer may still help them obtain it. To prevent that from happening, you must choose a family lawyer that has a proven track record of helping parents secure sole custody.
Call Our Experienced Florida Family Lawyers Today
It is true that the Tampa family lawyer you choose will make a big difference in your child custody case. At All Family Law Group, P.A., we are committed to helping parents secure the most favorable terms in their divorce, including those that pertain to child custody. We know how to prove to the court that you deserve sole custody and will present evidence and arguments to create the strongest case possible. Call us today at (813) 672-1900 or contact us online to schedule a free consultation with one of our knowledgeable attorneys and to learn more about how we can help.