What Are Penalties For Marijuana Possession In Tampa Bay?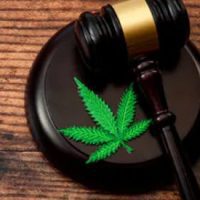 Many states continue to change their marijuana laws to make possession of both medicinal and recreational cannabis legal. The state of Florida has only legalized marijuana for medicinal use although hemp is also legal in the state. Law enforcement and the prosecution do not pursue simple marijuana possession charges as much as they once did. Still, due to the fact that possession remains largely illegal, it is important to speak to a criminal defense lawyer any time you face charges. If you are convicted, you will face very harsh penalties.
Penalties for Marijuana Possession
Marijuana possession is not the most serious drug crime a person could face in Tampa Bay, but a person still faces harsh penalties if they are convicted. Simple possession in Florida is defined as possessing 20 grams of cannabis or less. This offense is classified as a first-degree misdemeanor. If you are convicted, you may face fines and a possible jail sentence of up to one year.
Being found in possession of marijuana in an amount between 20 grams and 25 pounds is classified as a third-degree felony. Due to the felony status of these charges, they are taken much more seriously than misdemeanors. Those convicted of this offense will face much higher fines and a jail sentence of up to five years. A Tampa Bay criminal defense lawyer can prepare a defense strategy that will give you the best chance of beating these charges.
Penalties for Marijuana Trafficking
There is a big difference between marijuana possession and marijuana trafficking. If you are found with 25 pounds or more of marijuana, your charges will likely be upgraded to trafficking because the prosecution will suspect that you intended to distribute or sell the drug. If you are convicted of marijuana trafficking, the penalties you will face depend on the amount of cannabis involved. The penalties for this offense are as follows:
25 to 2,000 pounds: This is classified as a felony and you will face a maximum fine of $25,000, and at least three years in prison. These same penalties apply if you are found with 300 to 2,000 marijuana plants.
2,000 to 10,000 pounds: This offense is also classified as a first-degree felony, and carries a sentence of at least seven years in prison and a fine of $50,000. Anyone found in possession of between. 2,000 and 20,000 plants will also face these same penalties.
Over 10,000 plants or over 10,000 pounds: Still a first-degree felony, the penalties for this offense include a minimum of 15 years in prison and a $200,000 fine.
Our Criminal Defense Lawyers in Tampa Bay Can Help You Avoid These Penalties
The penalties for marijuana possession in Florida are harsh and if you have been charged, you need a Tampa criminal defense lawyer that can help you avoid them. At All Family Law Group, P.A., our skilled attorneys know the defense strategies that will help you beat the charges and retain your freedom. Call us today at 813-672-1900 or fill out our online form to schedule a free consultation.
Resource:
leg.state.fl.us/statutes/index.cfm?App_mode=Display_Statute&URL=0800-0899/0893/Sections/0893.13.html