What Are Signs My Former Spouse Is Abusing My Child?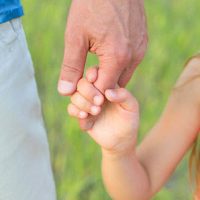 Divorce is always difficult; however, when a case involves children, it is especially challenging. Unfortunately, those challenges do not always end with the divorce process. Your child will start spending a significant amount of time at your former spouse's house, and there is no way to determine what happens while they are there. Your child may also not want to talk about how they spent their time with the other parent. If your former spouse is abusing or neglecting your child, they will likely be even more reluctant to tell you about it.
Unfortunately, abuse and neglect happens more often than people think. As a parent, it is critical that you know what to look for, and what to do if you think it is happening to your child. Below, our Tampa child custody attorney explains further.
What are the Signs of Child Abuse? 
Children often do not want to talk about the time spent at the other parent's house. Most of the time, this is because they do not want to upset the parent they were not with during that time. However, it is very hard for anyone to speak out about abuse, regardless of their age. For this reason, it is critical that all parents understand some of the most common signs of child abuse, although there could be other reasons for your child's behavior.  These are as follows:
Refusing to talk about what happened while they were at the other parent's home
A sudden reluctance to see their other parent
Suddenly and unexpectedly becoming isolated or withdrawn
Scratches, burns, bruises, and other injuries your child will not explain
A sudden reluctance to go to school
Sudden and unexpected changes in mood or behavior
Depression or anxiety
Weight gain or weight loss that is sudden and unexpected
Difficulty walking or sitting
Suicidal thoughts or behaviors
Even suspecting that your child is the victim of abuse is incredibly difficult. While you cannot undo the actions that have already been done, there are steps you can take to stop the abuse.
How to Stop Child Abuse 
If you believe your child is the victim of abuse and you have definitive reasons for your belief, the most important thing to do is to contact law enforcement. Police officers will conduct an investigation very quickly to determine if abuse is happening. If they conclude that it is, then most likely the other parent's visitation rights would be terminated, at least on a temporary basis.
Once your child is no longer in danger, you should petition the court to modify the existing child custody order. The Florida family courts will not tolerate abuse of any kind and this can increase your chances of being successful with your case. The court may even terminate the parental rights of your former spouse in extreme cases. Understand that you will still have to prove your case, which will be easier if you have an existing report from law enforcement.
Our Child Custody Attorney in Tampa Can Help During This Difficult Time 
Child abuse is a very serious offense and it is important to take action to stop it immediately. At All Family Law Group, P.A., our Tampa child custody attorney can help you take the right steps to keep your child safe and to give you the best chance of success with the legal process. Call us now at 813-672-1900 or contact us online to schedule a free consultation.  Se habla Español.
Sources:
leg.state.fl.us/statutes/index.cfm?App_mode=Display_Statute&URL=0000-0099/0061/Sections/0061.13.html
leg.state.fl.us/statutes/index.cfm?App_mode=Display_Statute&URL=0700-0799/0768/0768.html