What Are Signs Your Spouse Is Hiding Assets During Divorce In Florida?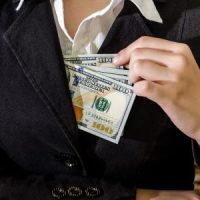 Of all the different issues that can arise during divorce, those involving the division of assets are perhaps some of the most contentious. Equitable distribution laws govern property division in Florida, which means your marital assets are divided fairly during divorce, but that does not necessarily mean equally. Marital assets are those that you or your spouse acquired during the marriage.
Your spouse may not want to remain fair during property division so they can retain the assets most valuable to them. This is not only deceptive, it is against the law. Below, one of our Tampa asset and debt attorneys outlines signs that your spouse may be hiding assets.
Sudden Changes in Financial Behavior
If your spouse suddenly changes how they handle their finances, it could be cause for concern. Sudden changes could include:
Repaying debts to friends and family members they did not view as a priority before the divorce
Withdrawing large sums of money from a joint bank account
Transferring money into a new account
Making large investments or purchases
Changes in Business Ownership
 If your spouse owns a business and tries to make changes in their share of the ownership, it may be because they are trying to protect it from division. Your spouse may also transfer ownership of certain assets to reduce the overall value of the business. Likewise, your spouse may use funds from the business to make large purchases, or they may use marital finances to pay for business-related expenses.
Refusing to Disclose Financial Information 
It is the law that in a divorce, both parties must provide full disclosure about their financial situation. You must also both sign an affidavit stating that the information you provided is accurate. If your spouse claims that they cannot find certain documents, or they create long delays when providing them to you, it could be a sign that they need the extra time to hide certain assets.
Misrepresenting Financial Facts 
Your spouse might intentionally provide false information when they provide documents to the court. For example, they may overvalue the amount of debt they carry on a loan. Or, they may undervalue assets so they are not classified as being relevant. Again, when submitting financial information to the court you must also both sign an affidavit stating that the information is correct. Affidavits are signed under oath and so, making misrepresentations and then claiming they are true can be considered perjury, which is a crime.
Call Our Asset and Debt Divorce Attorneys in Tampa 
Your spouse may believe they can hide assets during a divorce, but they cannot. Hidden assets are always discovered and when they are, the party hiding them can face real consequences. At All Family Law Group, P.A., our Tampa asset and debt attorneys can identify all marital assets or suggest a forensic accountant, so you obtain the fairest settlement possible. Call us now at 813-672-1900 or contact us online to schedule a free consultation and to learn more about how we can help.  Se habla Español.
Source:
leg.state.fl.us/statutes/index.cfm?App_mode=Display_Statute&URL=0000-0099/0061/Sections/0061.075.html