What Are Some Common Divorce Myths?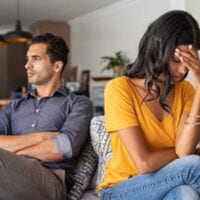 Over time, many divorce myths have abounded in Florida. Some of these originate because a person has gotten a divorce in a different state and believe those same laws apply in Florida. In other cases, a person facing divorce may turn to friends and family for support. Even though these individuals may have never been through the divorce process, they may still provide advice they have heard in the past, even if it is not correct. If you are going through a divorce, it is important to understand these common myths, and the truth about the process.
Men are Always Ordered to Pay Alimony
In the past, it was true that men were usually the ones that went to work while women stayed home to raise the children and manage the household. Due to this, when a couple got a divorce, it was not uncommon for the courts to order the man to pay alimony to their former spouse so the wife could have the financial support she needed after the divorce.
Today, things are much different. It is not uncommon for women to work outside of the home, and they often make more money than their husbands. As such, women are just as likely to be ordered to pay alimony as men. Additionally, alimony is never a guarantee and is only awarded in certain cases.
Children have a Say in Custody Cases
When a divorce involves children, a decision must be made on child custody. Many parents believe that when their child has a preference about what parent they would like to live with, that will work in their favor. However, this is not always the case. Judges will only consider what is in the best interests of the child when making decisions on child custody.
If a judge deems a child to be of a certain age and maturity, they may take the child's preference into consideration but that is not always the case. For example, if a child only wants to live with one parent because they are not as strict, this is likely not enough of a reason to take the preference into consideration.
Custodial Parents can Withhold Visitation
Custodial parents sometimes think they can withhold visitation for a number of reasons. They may have not received child support and so, they deny their former spouse visitation. Or, they may believe their former spouse's home environment places the child in danger, so they also do not allow their ex to see the child. Child custody and visitation orders are legally binding and failing to comply with them could result in serious legal consequences.
Custodial parents must provide non-custodial parents with visitation when there is an order in place, regardless of the circumstances. The only way visitation can be denied is after the custodial parent successfully petitions the court to modify the order.
Spouses Do Not Need to Work with a Florida Divorce Lawyer
It is true that Florida law does not require spouses to work with a Tampa divorce lawyer. However, having an experienced lawyer on your side will give you a much better chance of a successful outcome. If you are getting a divorce, our attorneys at All Family Law Group, P.A., can answer all of your questions and provide the sound legal advice you need. Call us today at (813) 672-1900 or fill out our online form to schedule a free consultation and to learn more about how we can help.