What Are Some Common Property Crimes in Florida?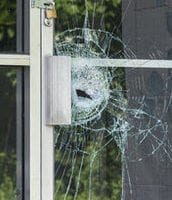 Property crimes may not seem that serious. Unfortunately, even a seemingly minor property crime can leave someone facing jail time, high fines, and a permanent criminal record. The penalties associated with property crimes greatly depend on the severity of the crime, and the dollar amount of the property damage, if any, involved. If you have been arrested and charged with a property crime, you should speak to a criminal defense lawyer in Florida that can help with your case. Below are a few of the most common property crimes in Florida a lawyer can assist with.
Criminal Mischief
Vandalism and defacing a property with graffiti are just two of the more common types of criminal mischief charges. The penalties for criminal mischief are serious and include a maximum of 60 days in prison when the damage is valued at less than $200, and up to 15 years in jail if the damage is more than $1,000. Criminal charges that result from graffiti may have additional penalties in addition to jail time and criminal fines. A conviction for property damage associated with graffiti can also carry a penalty of a $250 fine. When a minor is convicted of property damage due to graffiti, they may also face a one-year suspension of their driving privileges.
Arson
The offense of arson involves burning or causing damage by explosion to a dwelling, regardless of whether or not it was occupied. A conviction for arson can result in a maximum of 30 years in jail and a $10,000 fine. If the structure was not occupied, or it was a location that is not typically occupied, the charge can be reduced to a second-degree felony, which carries a penalty of up to fifteen years in jail. If another person is injured due to the act of arson, a person could face additional penalties for any injuries they incurred.
Trespass
The offense of trespass is usually considered a misdemeanor in Florida. However, there are instances in which it can be considered a felony, particularly when the offense is committed while using a weapon. A person can commit trespass if they trespass on structures, in conveyances, on school property, or on any other type of property. To secure a conviction for criminal trespass, the prosecution must show that the defendant intentionally entered and remained on someone else's property without permission or they refused to leave at the property owner's request.
Our Florida Criminal Defense Lawyers can Help with Your Charges
If you or someone you love has been charged with a property crime, you need the help of a Tampa criminal defense lawyer. At All Family Law Group, P.A., our experienced attorneys know how to defend cases involving property damage and will use that knowledge to give you the best chance of beating your charges. Call us today at (813) 672-1900 or contact us online to schedule a free consultation with one of our skilled attorneys and to learn more about the available defenses for your case.