What Are Some Types Of Accidental Fraud?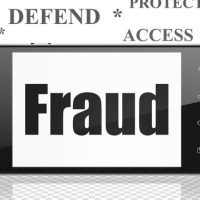 There are certain times in your life when you may have to answer questions or fill out important paperwork. You may be concerned that you are not doing these things properly and worse, fear facing criminal charges if you make a mistake. For example, you may have to file your taxes and worry that you made a mistake that could constitute fraud. The concern is natural.
Many people are charged with fraud every year just because they made an honest error. Below, our Tampa Bay criminal defense lawyer outlines the most common types of accidental fraud, and the importance of getting help with your charges.
Tax Fraud
Taxes are extremely complex and many people are unsure of whether they are doing it right. Some even joke that the process and paperwork is so complicated that they are going to unintentionally commit fraud. Unfortunately, there is nothing funny about tax fraud and those convicted will face serious consequences. The most common errors that result in charges of tax fraud are as follows:
Filing a return with information that is inaccurate
Claiming the Earned Income Tax Credit when you are not eligible
Claiming inaccurate deductions
Underpaying
Underreporting income
If you believe you may have made an error on your taxes, it is important to speak to a criminal defense lawyer and an accountant that can advise on the next steps to take.
Credit Card Fraud
Americans hold over 500 million credit cards, with the average person having about four in their name. The sheer volume of credit cards on the market means there is a high likelihood that credit card fraud will happen intentionally and unintentionally. The most common ways accidental credit card fraud occurs are as follows:
Using a credit card that is in someone else's name
Signing up for free trials using a fake credit card number
Contesting purchases you forgot you made
Not being completely honest on a credit card application
Insurance Fraud
Insurance fraud is a very serious problem in Tampa Bay, and throughout the entire country. The insurance industry is closely monitored and all insurance companies will have investigators on staff who are constantly looking out for cases of insurance fraud. Making errors within an insurance claim can result in charges of insurance fraud.
For example, you may make a claim for property damage in the amount of $5,000, but you accidentally claimed $7,000. The insurance company will not consider this just a typo. They will think you are intentionally trying to claim more in insurance than you are entitled to and may report you to the authorities.
Our Criminal Defense Lawyer in Tampa Bay Can Help with Your Charges
If you have been charged after making a simple mistake, our Tampa criminal defense lawyer at All Family Law Group, P.A. can help. We understand mistakes happen and when they do, you should not face serious consequences for an honest error. Call us today at 813-672-1900 or contact us online to schedule a free consultation with one of our skilled attorneys.