What Are The Benefits Of An Uncontested Divorce?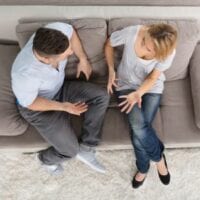 People sometimes put off the idea of divorce because they envision a long and bitter courtroom battle. Although some divorces are contested, meaning the couple disagrees about the terms of the case, couples can also pursue an uncontested divorce. During an uncontested divorce, the couple agrees to all terms of the divorce, such as property division, without the need for mediation or a trial. For some, the idea of an uncontested divorce seems impossible. However, for couples that can reach an agreement, an uncontested divorce can provide many benefits. Below are the three biggest benefits uncontested divorces bring.
Uncontested Divorces are Cheaper
A contested divorce can cost anywhere between $3,500 to $20,000 or more. When one or both individuals have a high net worth, a divorce can cost over $100,000 because of the complex issues involved. When assets are lost during the process and one person receives a settlement that is not in their favor, a contested divorce can cost even more. On the other hand, an uncontested divorce can cost as little as $500, saving both parties and allowing them to go forward in their new life in a better financial position.
Uncontested Divorces Provide Closure
When a contested divorce ends in a trial, one or both parties can appeal certain decisions. For example, if one party believes the judge made a mistake when making a decision on child custody, they can appeal and try to have the decision reversed. For the other party, knowing that the other party could appeal a decision at any time makes it very difficult to put the whole process behind them.
Couples that obtain an uncontested divorce though, are able to obtain closure and move forward with their new life more easily. While one party can still seek a modification of the terms in the future, that typically does not happen right away and usually requires a change of circumstances before a judge will approve any change to the terms of the agreement.
Uncontested Divorces Maintain a Relationship Between the Couple
After a hotly contested divorce, it is usually quite difficult for both parties to be civil to each other, let alone maintain any kind of personal relationship. Some circumstances though, greatly benefit from the couple being not only civil to each other, but actually being friendly. This is particularly true when a couple shares children together. It is much easier to co-parent in an effective and healthy manner after an uncontested divorce than it is after a contested divorce because feelings of resentment have not built between the two parties.
Our Divorce Lawyers in Tampa Bay Can Help with Your Divorce
Even if you are getting an uncontested divorce, you should still work with a Tampa divorce lawyer. At All Family Law Group, P.A., our skilled attorneys can help you through the process and assist with reaching an agreement with your spouse. If the divorce becomes contested, we are also ready to go to trial and give you the best chance of a favorable outcome. Call us today at 813-672-1900 or contact us online to schedule a free consultation.