What Are The Criminal Penalties For Elder Abuse In Florida?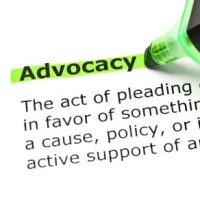 Tampa, like the rest of Florida, enjoys beautiful weather all year long. It is for this reason that so many elderly people move to the state in their golden years. Unfortunately, many elders that move to the Sunshine State, as well as those who have lived here their entire lives, face abuse from the caregivers that are trusted to provide the proper care and support these seniors need.
Elder abuse is considered a particularly egregious act, which is why it is considered a crime in Florida. Below, our Tampa abuse of elderly or disabled adults attorney explains the criminal penalties associated with elder abuse, and how we can help you defend against these charges.
What is Elder Abuse in Florida?
Under Florida law, elder abuse is defined as the neglect, abuse, or aggravated abuse of any elderly person or disabled adult. When the victim is 60 years old or older, it is considered elder abuse. If the victim is at least 18 years old, but younger than 61 years old, it is considered abuse of a disabled adult. Local police as well as the Florida Department of Elder Affairs investigate accusations of elder abuse. The Florida Statutes also define abuse of the elderly as the following:
Any intentional act that has the potential to cause physical or psychological injury,
Intentionally inflicting physical or psychological injury, or
Encouraging another person to take action that would result in physical or psychological harm
Is Elder Abuse a Misdemeanor or a Felony in Florida?
Elder abuse is always a felony in Florida, but the severity of the charges will depend on the circumstances of any particular case. If the victim did not sustain any physical bodily harm or permanent disfigurement, elder abuse is classified as a third degree felony. When the abuse did cause serious bodily harm or permanent disfigurement, the offense is upgraded to a first offense felony.
Penalties for Elder Abuse in Florida
A conviction for a third degree felony can result in up to five years for the accused. Individuals convicted of a first degree felony will face much more serious consequences, including up to 30 years in prison.
There are two other types of elder abuse in Florida. Individuals can also be charged with aggravated neglect and if they are convicted, they will face up to 15 years in prison. Florida law also prohibits financial elder abuse, which is a first degree felony if the amount obtained is over $100,000. If the amount of money obtained is between $20,000 and $100,000, the offense is classified as a second degree felony.
Our Abuse of Elderly or Disabled Adults Attorney in Tampa Can Prepare the Defense You Need
Elder abuse is not only devastating for victims, but also for those who are wrongly accused and end up facing serious criminal penalties. At All Family Law Group, P.A., our Tampa abuse of elderly or disabled adults attorney can prepare the strong defense you need to give you the best chance of beating your charges. Call us now at 813-672-1900 or contact us online to schedule a free consultation so we can review your case.
Sources:
leg.state.fl.us/Statutes/index.cfm?App_mode=Display_Statute&URL=0800-0899/0825/Sections/0825.102.html
leg.state.fl.us/statutes/index.cfm?App_mode=Display_Statute&URL=0400-0499/0400/0400.html