What Are The Most Common DUI Myths?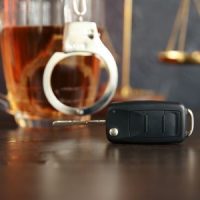 It is no surprise to many that during the holidays, charges for driving under the influence (DUI) dramatically increase. Law enforcement knows that people are more likely to imbibe during this time and so, they set up checkpoints and are on high alert for drunk drivers. Unfortunately, there are many myths surrounding DUI charges and these lead to people believing they do not have rights, or that they will inevitably end up in jail. Regardless of the time of year, it is crucial that all Floridians are aware of the many myths out there, and the truth behind them.
I Will Go to Jail if Pulled Over for a DUI
Jail time is a possibility whenever a person is charged with a DUI, but it is not a forgone conclusion. First offenders are not usually sentenced to jail time, even though a person may face up to six months in jail without a previous history of a DUI. Even if you have a previous DUI on your criminal record, a Tampa Bay criminal defense lawyer can refute the evidence, such as any obtained after an illegal traffic stop was made. This defense can help you avoid jail time and may even result in your case being dismissed.
A Breath Test is an Accurate Indication of Impairment
It is not uncommon for people to feel as though they are not impaired, and then panic once they fail a Breathalyzer test. Refusing a breath test will result in an automatic driver's license suspension under the state's implied consent laws, so many people choose to take it, especially if they think they are sober. However, breathalyzers are notoriously inaccurate and police officers do not always administer them correctly. A criminal defense lawyer can challenge the results of a breath test and get them thrown out.
I Will Have to Go to Trial
Less than ten percent of all DUI cases actually go to a jury trial so while there is a chance you will have to face a jury, there is a better chance that you will not. You may have to appear before a judge for a hearing, but this is not the same as a trial. Even if your case is one of the few that does go to trial, a criminal defense lawyer can refute the arguments of the prosecution to give you the best chance of a positive outcome.
You Do Not Have to Work with a Criminal Defense Lawyer in Tampa Bay
It is true that you are not required to work with a Tampa criminal defense lawyer after being charged with a DUI, but it is strongly recommended that you do. At All Family Law Group, P.A., our skilled attorneys know the defenses available in DUI cases and how to use them effectively to give our clients the best chance of retaining their freedom. We want to put our experience to work for you. Call us today at 813-672-1900 or contact us online to schedule a free consultation and to learn more about how we can help.
Resource:
leg.state.fl.us/statutes/index.cfm?App_mode=Display_Statute&URL=0300-0399/0316/Sections/0316.1932.html