What Criminal Offenses Are Visitors To Tampa Charged With?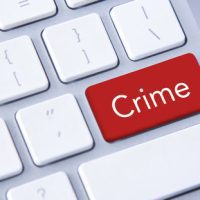 Florida's businesses reopened months ago and finally, the tourism industry in Tampa Bay is starting to thrive once again. Tampa Bay is a great place to visit. With many museums, gorgeous beaches, and some of the best climate in the country, the city has a lot to offer. The majority of tourists to Tampa Bay enjoy their visit without incident, and they leave the city with nothing more than good memories and a few souvenirs. In some cases though, tourists stay longer than they intended because they have been charged with a crime and they have to stay to fight the charges.
Visitors to Tampa Bay can face criminal charges just as residents who live here. Also just like the people who live here, tourists are often innocent of the charges they face. It is crucial for anyone charged with a crime in Tampa Bay to speak to a criminal defense lawyer, whether they reside in the city or are just visiting.
Retail Theft
Tampa Bay is home to many shops and retail outlets that sell beautiful and unique items. Sometimes, tourists are charged with taking these items without first paying for them. Many people think retail theft is a very minor crime, but that is not true. Many tourists face this charge, and the associated penalties, every year in Tampa Bay.
Disorderly Intoxication
Tampa Bay also has some of the best entertainment and nightlife in the entire country. For some, it may be easy to get carried away. After having one or two too many cocktails, people sometimes spill out onto the streets and exhibit intoxicated behavior in public places. It is very freeing to be on vacation in a beautiful spot like Tampa Bay, but it is important that all visitors are careful when they imbibe. Many people find that the warm climate affects them differently when they consume alcohol. Disorderly intoxication charges could be laid when individuals under the influence go out into public spaces and pose a danger to others.
Driving Under the Influence
Driving under the influence is one of the most common charges tourists in Tampa Bay face. Even if you are a visitor, it is important to know that you still have rights, such as not being stopped without reasonable suspicion and the right to be free from an unlawful search and seizure. A conviction for driving under the influence is a very serious matter. The information regarding an arrest is usually shared with a tourist's home state, which means it is possible to face a driver's license suspension or revocation when visitors go back home.
Call Our Criminal Defense Lawyer in Tampa Bay Can Help with Your Charges
Being charged with a crime is always scary, but it is even more frightening when you are not in your home state. At All Family Law Group, P.A., our Tampa criminal defense lawyer can provide the defense you need to give you the best chance of retaining your freedom. Call us today at 813-672-1900 or contact us online to schedule a free consultation.