What Documents Do You Need for an Uncontested Divorce?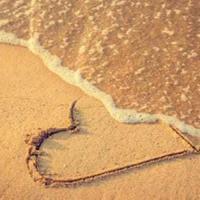 When entering into a divorce, many people envision a long and drawn out courtroom battle. It does not have to be this way. Some couples realize that while they want to dissolve their marriage, they do not want the process to be more emotional than necessary and would like to finalize their decision as quickly as possible. When this is the case, couples may choose an uncontested, or simplified, divorce. However, just because a divorce is uncontested does not mean that the people going through it do not have to properly prepare. Below are a few of the most important documents you will need if you are about to get an uncontested divorce.
Petition
A petition for a simplified dissolution of marriage is simply asking the court to grant you a divorce and make it official. The Florida courts have a few requirements before you can submit this petition. Requirements for an uncontested divorce include:
The couple cannot have children together
The couple cannot be expecting another child
Neither spouse may claim alimony or spousal support
At least one spouse must meet the residency requirement and must have lived in Florida for at least six months
The parties agree to property division terms
Both parties waive their right to a trial and appeal
Both parties have agreed there is a breakdown in the marriage and there is little chance for reconciliation
When couples meet these requirements, they can file a petition for a simplified dissolution of marriage with the court.
Financial Affidavit
A financial affidavit outlines the assets and debts that are considered marital property and is a sworn statement by both parties. The two spouses may agree to waive this requirement, but doing so is not always in the best interests of each spouse. Even when this requirement is waived, the couple must agree to how they are going to divide property during the divorce.
Marital Settlement Agreement
A marital settlement agreement is not a required part of the divorce petition, but it is highly encouraged. An agreement will include the waiver of the financial affidavit, the mutual agreement of the dissolution, as well as the agreement for property division.
Prior to a divorce being finalized, both spouses must appear before a judge and submit all of these documents. A judge will determine if the agreement is fair, ensure that the spouses are eligible for an uncontested divorce, and sign the final judgment dissolving the marriage.
Our Florida Family Lawyers can Help with Your Divorce
Just because a divorce is considered uncontested does not mean that you should not use a Tampa Bay divorce lawyer when going through it. At All Family Law Group, P.A., our experienced attorneys can ensure you meet the necessary requirements and help you collect the documentation you will need. If you and your spouse wish to get an uncontested divorce, call us today at (813) 672-1900 or contact us online to schedule a free consultation so we can review your case.
Se habla español.
Financing available.
Will the Coronavirus Cause an Increase in Divorce in the U.S.?