What Does Alimony Cover In Florida?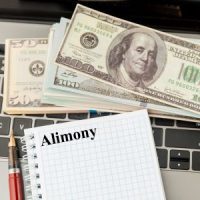 Alimony is never a guarantee in any Florida divorce, but there are times when it is necessary and the two parties can agree to alimony terms, or a court will issue a judgment regarding alimony. Alimony is not meant to be a "pathway to retirement," as the Florida Legislature recently debated, and so, permanent alimony is only given after a long term marriage which is 17 or more years or when one of the spouses becomes permanently disabled during the marriage.  In all circumstances must the one to pay alimony  must have the ability to pay it.
In all other cases, alimony is usually intended to support a newly single adult as they transition from being part of a married couple. In most cases, alimony is considered temporary and should generally be used for a specific purpose. Below, our Tampa divorce and alimony lawyer explains what alimony may cover after a divorce is final.
Furthering Your Education
It is not uncommon for a spouse to sacrifice their educational opportunities when they get married, particularly when they marry young. A person may choose to hold off on school so they can work and support their spouse, who is trying to obtain a professional license. Or, a parent may forfeit their education to stay home and take care of the children. After a divorce, these individuals often require support that allows them to obtain an education so they can earn a better income and support themselves and their family post-divorce.
A Chance to Get Back on Your Feet
Sometimes after a divorce, people just need time to get back on their feet. Divorce affects every aspect of a person's life and so, one spouse may need time to review their childcare options, make new living arrangements, and address any other concern that resulted from the divorce. In these instances, alimony provides some breathing room and gives people the space and time they need to achieve their future goals.
Reapplying for Licenses or Certificates
During your marriage, you may have held certain professional licenses or certifications that expired. Alimony can provide the financial support you need during the time that you reapply for your license or certification. You may need these qualifications to reenter the workforce, but obtaining them can take a great deal of time in some cases. Alimony can help during the waiting period and allow you to pursue future employment and career goals with confidence, knowing this will help you obtain a higher income that can support you and your family in the future.
Enlist the Help of Our Divorce and Alimony Lawyers in Tampa Today
If your divorce will leave you in a worse financial position than you were when married, you may be eligible for an alimony award. At All Family Law Group, P.A., our Tampa alimony lawyers have the necessary experience and expertise to help you achieve the best alimony outcome so you can have financial confidence about your life post-divorce. Call us today at 813-672-1900 or connect with us online to schedule a free consultation of your case with one of our knowledgeable attorneys and to learn more about how we can help with your alimony award.  Se habla Español.
Sources:
leg.state.fl.us/statutes/index.cfm?App_mode=Display_Statute&URL=0000-0099/0061/0061.html
leg.state.fl.us/Statutes/index.cfm?App_mode=Display_Statute&URL=0000-0099/0061/Sections/0061.08.html