What Happens If You Hide Assets In A Florida Divorce?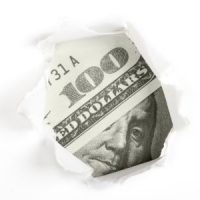 People sometimes attempt to obscure or hide assets during a divorce so they are not subject to property division proceedings. If you are considering doing this, it is important that you know that it could have a very negative impact on your divorce case overall. Below, our Tampa property and liability division divorce lawyer outlines what may happen if you hide assets during your divorce.
How Many People Hide Assets During Divorce?
Many people do not consider that someone could hide assets during a divorce. However, it happens much more often than most people think. According to the National Endowment of Financial Education, 31 percent of people who have marital assets are deceptive with the property. The agency's study found the following:
Fifty-eight percent, almost three in five, of participants stated that they have hid cash from a spouse,
Over half, 54 percent, hid a small purchase from their spouse,
30 percent had hidden a bill or statement from their spouse, and
34 percent of participants were dishonest with their spouse about debt, finances, and income earned
How Do People Hide Assets During Divorce?
Hiding assets during a divorce is not only deceptive, it is also against the law. When going through a divorce, each spouse must disclose all financial information and sign an affidavit stating that they have provided full disclosure about their finances. Still, many people choose to hide assets using a variety of methods. The most common of these include:
Understating, hiding, or undervaluing marital property
Overstate debts
Reporting an income lower than what was actually earned
Reporting expenses as being higher than they actually are
People hide assets in an attempt to protect property from division. This, however, results in the other party receiving an unfair settlement. As such, the penalties for hiding assets during a divorce are serious.
Consequences of Hiding Assets During Divorce
Signing an affidavit is making a statement under oath. Lying under oath is considered perjury and those convicted may even be charged with perjury, which can result in jail time. Even when the penalties are not that severe, hiding assets does not look good in the eyes of the court. A judge may order someone who has hidden assets to return them in full, and even award those assets to the other party. Judges may also order people who hide assets to pay fines, and even the other side's legal fees.
It is easy to think that hidden assets will not be discovered by the judge or the other side's legal team. This is not true. Hidden assets are almost always discovered and so, the best policy is always to provide full disclosure about all property.
Our Property and Liability Division Divorce Lawyers in Tampa Can Help You Find Hidden Assets
If you believe your spouse is hiding assets while going through your divorce, our Tampa property and liability division divorce lawyers at All Family Law Group, P.A. can help you find them. After being discovered, we will then use that as evidence to help you recover the best settlement possible. Call us now at 813-672-1900 or contact us online to schedule a free consultation.  Se habla Español.
Sources:
leg.state.fl.us/statutes/index.cfm?App_mode=Display_Statute&URL=0000-0099/0061/Sections/0061.075.html
nefe.org/news/2021/11/2-in-5-americans-admit-to-financial-infidelity-against-their-partner.aspx