What Is A Wife Entitled To In Divorce If She Was A Stay-At-Home Mom?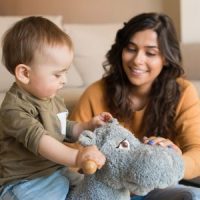 Divorce always has the potential to be unpredictable but for stay-at-home moms, the situation is even more precarious. Approximately one-quarter of mothers in the United States stay home to take care of the children, while only seven percent of men can say the same thing. Women who have stayed home to raise the children and take care of the household are often worried that they will walk away from divorce with nothing. Fortunately, that is not true.
How Property Division Works in Florida
Like the majority of states throughout the country, Florida property division rules state that marital property is to be divided fairly in divorce. That does not necessarily mean equally, though. Marital property includes any assets and liabilities the couple acquired together during the marriage. It is important to note that a person's income now, or at the time they were married, has no bearing on property division matters. All that is taken into consideration is the property the couple acquired together during the marriage.
Divorce and Attorney's Fees
Many stay-at-home moms fear that they will receive an unfair settlement because they do not have an income that allows them to pay a lawyer. These fears typically increase when one spouse has an attorney and the other cannot afford one. When this is the case, many courts will order the spouse who earns an income to pay for the other's attorney fees. This ensures that each spouse will be on equal footing when going through the process and that no one has an unfair advantage during the process.
Alimony
Alimony is often awarded to stay-at-home moms because they do not have any income of their own during the divorce process. Alimony is intended to allow spouses to support themselves financially during and after divorce. It is important to first think about your future goals if you are going to ask for alimony. If you need to go back to school or receive additional training to prepare you for reentering the workforce, you should include at least a portion of these costs within your alimony request. Determining whether or not you are going to go back to work will also determine whether you ask for temporary or permanent alimony.
Child Support
Stay-at-home moms are often granted primary parenting time, or child custody. The courts will often presume that it is in the child's best interests to remain with the same parent that has been their primary caregiver up until that point. When one parent is awarded primary custody, the other parent is usually required to pay child support. As such, if you are awarded primary parenting time, you may also be entitled to child support.
Our Divorce Lawyers in Tampa Can Help You Obtain the Settlement You are Entitled To
As a stay-at-home mom, you are entitled to certain compensation for the sacrifices you have made for your family. At All Family Law Group, P.A., our Tampa divorce lawyers will ensure your rights are upheld while helping you obtain the full settlement you deserve. Call us today at 813-672-1900 or contact us online to schedule a free consultation.  Se habla Español.
Resource:
pewresearch.org/fact-tank/2019/05/08/facts-about-u-s-mothers/