What Is Florida's Mental Health Court?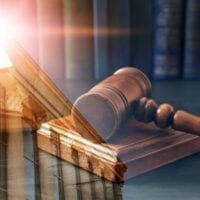 Many people accused of committing a criminal offense suffer from a mental illness or a combination of mental illnesses. In some cases, there is an established link between these types of illnesses and the criminal offense a person is accused of allegedly committing. When this is the case, the person charged with a crime is sometimes eligible to enter into Florida's Mental Health Court Program.
Not everyone qualifies for this Program though. It is important for anyone with a mental illness to speak to a Florida criminal defense lawyer if they are charged with a crime. A lawyer can fully explain the process for entering into Mental Health Court and advise on whether it is appropriate.
Eligibility for Mental Health Court
Any time someone is accused of committing a crime and they suffer from a mental illness, the Mental Health Court may be an option. Those accused of misdemeanors, such as minor retail theft, or even violent felonies, such as aggravated assault, are eligible for Mental Health Court. Entering the Mental Health Court program is voluntary and while an attorney can refer their client, it is ultimately the court's decision to accept or deny an individual into the program.
To qualify for Mental Health Court, an individual must suffer from one or more severe and persistent mental illnesses. The most common illnesses that allow a person to enter Mental Health Court are schizophrenia, mood disorders, bipolar disorder, and other psychotic disorders. Mental health conditions that render someone unable to care for themselves also qualify for Mental Health Court. The individual or their attorney must show a clear correlation between their mental health disorder and the offense they are accused of committing.
The Court Supervision Plan
Once an individual is accepted into the Mental Health Court program, a mental health professional will work with them to create a Court Supervision Plan. The court must approve this plan. The individual will receive treatment and assistance through the Program, and their progress will be closely supervised and monitored. The individual must still appear for regular court hearings and sometimes, they must even meet the conditions of probation. Individuals within the program are also required to refrain from consuming alcohol or drugs, and they cannot be involved in any criminal activity.
After a defendant successfully completes the Court Supervision plan, the State Attorney's office will dismiss the charge against them. Once that occurs, the individual may have to carry on with the terms of probation, or those conditions may be terminated. In either case, defendants are then put in touch with mental health service providers that can assist them with making appropriate choices moving forward.
It is Critical to Work with a Criminal Defense Lawyer in Florida
The Florida Mental Health Courts may provide a way for you to avoid the serious consequences you may have faced otherwise. However, getting into the Program is not easy. If you have a mental illness and have been charged with a crime, it is important to speak to our Tampa criminal defense lawyers at All Family Law Group, P.A. today. Our seasoned attorneys will advise on whether the program is right for you and if so, present arguments to the court to give you the best chance of approval. Call us today at 813-672-1900 or contact us online to schedule a free consultation.