What is Marital Property in Florida?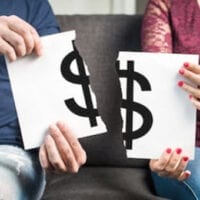 Florida is an equitable distribution state when it comes to divorce, which means the assets and liabilities of the couple are divided fairly, although not necessarily equally. One of the key concepts of property division in Florida divorces is that only marital property is divided, so it is important for anyone going through a divorce to understand what is considered marital property, and what the courts will deem as non-marital property. The distinctions are not always as clear as they sound, and it can often become confusing for divorcing couples.
Marital Property
Generally speaking, marital property is considered any property the couple acquired together during the marriage. However, there are other types of property the court may also deem as marital property during property division hearings. These include:
Non-marital value that has appreciated in value: In some cases, a person may bring non-marital property into the marriage and the couple improves it or enhances it so it becomes greater in value. For example, one spouse may have a business of their own when they enter the marriage. During the marriage, both spouses work on the business to increase its value and so, it then becomes marital property.
Spousal gifts: Spouses often give each other presents during the marriage and regardless of what funds were spent on it, these are typically considered marital property.
Retirement savings: Retirement savings are some of the trickiest assets to divide during a divorce. Any savings that were accrued prior to the marriage are usually considered non-marital property. However, any additional funds or even interest collected on retirement savings are typically considered marital property.
Non-Marital Property
Non-marital property, also sometimes referred to as separate property, typically includes any assets or liabilities a spouse brought into the marriage. Again, there are exceptions to this and they include:
Inheritances: When one spouse receives an inheritance from another family member, it is typically considered non-marital property, even if the spouse received it during the marriage.
Income obtained from non-marital assets: The income derived from a non-marital asset, such as a separate rental property, is usually deemed to be non-marital property when the spouse has kept all income separate from marital funds.
Assets included in a premarital agreement: As long as a premarital agreement is deemed fair by the courts, any assets included within the contract are considered non-marital property as the agreement dictates, regardless of their classification under Florida law.
Our Florida Family Lawyers will Protect What is Yours
Property division in Florida can quickly become confusing, as it is sometimes difficult to differentiate between marital and non-marital property. At All Family Law Group, our knowledgeable Tampa family law attorney will help determine what assets are yours, and what is subject to property division. We always work in the best interests of our clients and will fight to protect what is most valuable to you. Call us today at (813) 672-1900 to schedule a free consultation and to learn more about how we can help during your divorce. Se habla Español.