What is Marital vs. Separate Property In Florida?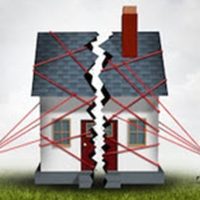 During a divorce, property is divided according to the equitable distribution laws of the state. Under these laws, a couple's assets are divided fairly, which does not always necessarily mean equally. Only marital property is divided during divorce and while that seems like a fairly straightforward concept, it can quickly become complicated. Below, one of our Tampa asset and debt division attorneys outlines what is generally considered marital property, and which is considered separate.
What is Marital Property in Florida?
Generally speaking, any assets or liabilities a couple acquired together during the marriage are considered marital property. Common types of marital property include vehicles, jewelry, and other personal belongings. However, there are some complex types of property that can also be classified as marital property. These include:
Appreciation value of separate property: In certain cases, separate property may appreciate in value during the marriage. For example, one spouse may have a large art collection before they get married. During the marriage, that collection may increase in value. When the appreciation occurred during the marriage, that portion of the property may be considered marital property.
Gifts between spouses: It is not uncommon for spouses to give each other gifts during the marriage. These are usually considered marital property, regardless of who owned the funds that paid for them.
Retirement accounts: When a person has a retirement account prior to marriage, that portion is considered separate property. However, any funds added to the account during the marriage, as well as any interest the savings accrue, are classified as marital property.
What is Separate Property in Florida?
 Separate property, also referred to as non-marital property, usually refers to any assets or debt that is acquired before a person is married. Just as separate property is sometimes considered a marital asset, though, there are also exceptions to separate property. These are as follows:
Inheritances: If a spouse receives an inheritance, it is usually considered separate property, even if they obtained it while they were married. One exception to this is when the inheritance is placed into a joint account. In this instance, it is impossible to tell which funds are marital and which are separate so the commingling deems the inheritance as a marital asset.
Income from non-marital property: When a person purchases property, such as real estate used for rental income, before they are married, it is considered separate property unless marital funds are used to maintain it. As long as the income derived from the property is not commingled and not used for marital purposes, it is also considered separate.
Property included in a prenuptial agreement: Prenups, also called premarital agreements, can define certain assets and debt as separate property so it does not become marital property at any point during a marriage or divorce.
Our Asset and Debt Division Attorneys in Tampa Can Protect what is Most Valuable to You
 At All Family Law Group, P.A., our Tampa asset and debt division attorneys can help you determine what is marital and separate property and protect the assets that are most important to you. Call us now at 813-672-1900 or connect with us online to schedule a free consultation to discuss your case and to provide options available.
Sources:
leg.state.fl.us/statutes/index.cfm?App_mode=Display_Statute&URL=0000-0099/0061/0061.html
leg.state.fl.us/statutes/index.cfm?App_mode=Display_Statute&URL=0000-0099/0061/Sections/0061.075.html