What Is Probation In Florida?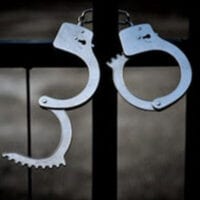 There are many consequences to being convicted of a crime, including being placed on probation. Probation is a more favorable option than being sentenced to jail, but many people do not understand what the terms of it mean. If you or someone you love is facing probation, below are the answers to some of the most commonly asked questions about the process.
What is Probation?
When a person is placed on probation, the court places them under legal supervision. Probation is sometimes used in lieu of jail time, or a person may be placed on probation when they have finished their jail or prison sentence. The court is given wide discretion when deciding whether to place someone on probation. Many people think probation is reserved for only minor crimes, but that is not the case. Anyone charged with a misdemeanor or a felony may be placed on probation by the court.
Are Probation and House Arrest the Same Thing?
House arrest is one type of probation in Florida, and it is also the strictest form of legal supervision. When a person is placed under house arrest, they are placed under constant surveillance with their movements being very limited. The other four types of probation are as follows:
Standard probation: This is the form of probation that people most often think of first. When on standard probation, the defendant must report to a probation officer and comply with all other probationary terms.
Administrative probation: Similar to standard probation, the only difference is that the defendant does not have to report to anyone.
Drug offender probation: Drug offender probation comes with the added requirement that the defendant submits to random drug testing and completes a treatment program.
Sex offender probation: Like those placed on drug offender probation, a defendant on sex offender probation must complete a treatment program.
Can You Work While on Probation?
While every case is different, it is possible to have a job while on probation. You can even enjoy many of the things you did before being charged with a crime, unless you were placed under house arrest. Regardless of the type of probation you are on, you will have to attend court hearings and may have to report to a probation officer.
What is the Penalty for Violating Probation?
If you violate the terms of your probation, you could be arrested, or a warrant may be issued for your arrest. A hearing date will be set, at which you will have to convince the judge that you had no intention of violating probation.
Do I Need a Criminal Defense Lawyer in Tampa When on Probation?
Once you have completed at least half of your probation, and have paid any required fees or fines, a Tampa criminal defense lawyer can help end the probationary period early. At All Family Law Group, P.A., our skilled attorneys know the process for ending probation earlier than expected, so you can get on with your life. Call us today at 813-672-1900 or fill out our online form to schedule a free consultation.
Resources:
leg.state.fl.us/statutes/index.cfm?App_mode=Display_Statute&URL=0900-0999/0948/Sections/0948.03.html
leg.state.fl.us/Statutes/index.cfm?App_mode=Display_Statute&URL=0700-0799/0775/Sections/0775.081.html