What Is The Quickest Way To Get A Divorce In Florida?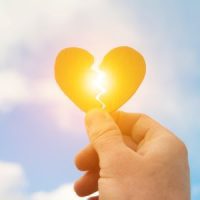 Divorce is hard enough. The last thing you want is to draw out the process longer than necessary. Lengthy divorces are very costly and will cause you much more stress. In some cases, you may be able to finalize a divorce in as little as 30 days, but you will have to meet certain requirements to do so. Below, our Tampa divorce lawyer explains further.
A Simplified Dissolution of Marriage
Couples who wish to divorce quickly in Florida can use the process of Simplified Dissolution of Marriage. This is the quickest way to get a divorce in Florida and will only take about 30 days from the time you file to the time your divorce is finalized. To qualify for a Simplified Dissolution of Marriage, the case must be uncontested, which means you and your spouse must completely agree to all terms.
Couples with children that are under the age of 18 years old, or that are dependent on their parents, are not eligible for a Simplified Dissolution of Marriage. Neither party can be expecting a child, nor can either side try to pursue alimony. Both parties must also waive their right to a divorce trial and appeal.
Your Marriage Must Qualify for Divorce
In order to qualify for a Simplified Dissolution of Marriage, your marriage must also qualify for divorce. Florida is a no-fault divorce state, so you do not have to show that your spouse is at fault for the marriage ending. You must only allege that the marriage is irretrievably broken. Unlike in other divorce cases, you and your spouse must both agree that the marriage cannot be saved.  ..
Fault does play a role in some Florida divorces. For example, spending marital funds on an affair can impact alimony proceedings. These situations are disputes that need to be resolved and so, they do not qualify for a Simplified Dissolution of Marriage.
Lastly, you must also show that you meet the state requirements for divorce. You must show that the marriage legally existed, and that one of the parties has lived in the state for the past six months.
Filing for Simplified Dissolution of Marriage
The Florida Family Court provides the necessary paperwork for filing a Simplified Dissolution of Marriage. Filling out the forms is not always straightforward and if you make a mistake, you cannot change the information later. For this reason, it is best to speak to a Tampa family lawyer who can review the forms and make sure they are completed properly. You may also have to appear in court, even though you do not have to go to trial. A lawyer can represent you during this hearing, which is sometimes intimidating for those not familiar with the court system.
Our Uncontested Divorce Lawyer in Tampa Can Help with Your Simplified Divorce
If you want to get a divorce without a long drawn out process, our Tampa uncontested divorce lawyer can help. At All Family Law Group, P.A., our seasoned attorney will ensure your paperwork is complete and filed properly so you do not face any unpleasant surprises in the future. Call us now at 813-672-1900 or reach out to us online to schedule a free consultation.  Se habla Español.
Sources:
flcourts.org/Resources-Services/Office-of-Family-Courts/Family-Courts#instruction
leg.state.fl.us/Statutes/index.cfm?App_mode=Display_Statute&URL=0000-0099/0061/Sections/0061.08.html