What Is The Rising BAC Defense In DUI Cases In Florida?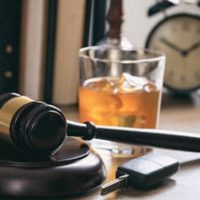 Most Floridians know that if they are caught driving with a blood alcohol content (BAC) greater than 0.08 percent, they may be charged and convicted of driving under the influence (DUI). However, there are times when people face these charges even when their BAC was lower than the 0.08 percent outlined in the law. An experienced Tampa DUI defense attorney can challenge even a BAC reading in some cases to get test results thrown out and to help you retain your freedom.
Challenging a Blood Alcohol Test
Breath tests, urine tests, and blood tests are all used to determine a person's BAC when they are suspected of drunk driving. These tests, though, are not always accurate. An attorney will know how to challenge the results, which may include:
Showing the test was not properly administered, or that improper procedures were used
Showing the equipment was unreliable or faulty
Proving the reading was artificially high due to certain medications, such as cough medicine or a medical condition
While the above are all very effective ways to challenge a blood alcohol test, people may still find themselves facing charges even when these defenses do not apply. The reason for this is because a person's BAC levels will continue to rise for a certain period of time after they have stopped drinking.
How BAC Levels Increase Over Time
Most people assume that once a person stops drinking, their BAC levels start to drop, and prosecutors hope that juries will make this same assumption. Under this reasoning, a motorist's BAC levels should be lower 30 minutes after an arrest than it was while they were operating their vehicle. Unfortunately, this is not true.
Like the majority of other substances, it takes time for alcohol to make its way through a person's system. When a person stops drinking, the alcohol continues to be absorbed by the bloodstream and the process can take anywhere from thirty minutes to two hours. This means an average person will not reach their peak BAC until at least 30 minutes after they have stopped drinking.
The metabolization and absorption of alcohol will also vary from one person to another. Some factors that will affect how long it takes a person to reach their highest BAC are as follows:
The general state of a person's health, particularly digestive and liver health
Whether a person has eaten recently and if so, the amount they ate
The rate at which the alcohol was consumed
There is no easy or quick way to determine when a person's rising BAC is applicable to use in a case. It is important to work with a Tampa DUI defense attorney who can advise on your case.
Our DUI Defense Attorneys in Tampa Can Help You Beat Your Charges
Although the rising BAC defense is applicable to many DUI cases, there are many others, as well. At All Family Law Group, P.A., our Tampa DUI defense attorneys have the experience to review the facts of your case and determine which one is best for you. Call us now at 813-672-1900 or contact us online to schedule a free consultation.
Source:
leg.state.fl.us/Statutes/index.cfm?App_mode=Display_Statute&URL=0300-0399/0316/Sections/0316.193.html