What Should I Look For In A Tampa Bay Divorce Lawyer?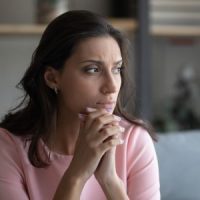 Whether you are just starting to consider divorce, or you and your partner have already decided to move forward with the process, it is critical to work with a Tampa Bay divorce lawyer. The decisions made during the divorce process will affect you for years to come and you need to have someone on your side that will protect your best interests. So, how do you know how to find the lawyer that is right for your case? You will be off to a good start if you look for the four factors below.
Expertise and Area of Specialization
The Fee Structure
Reputation
Compatibility
Expertise and Area of Specialization
You should always work with a family lawyer who will stay up to date on the latest changes in the law and who will know the relevant case law. Not all family lawyers are equal though, and you need to ensure yours will have the necessary specialization with the issues you are facing. For example, if you have a complex child custody situation or your divorce involves a high net worth, those are very specific issues. You need to have someone working on your case who has the necessary experience with them.
The Fee Structure
Different family lawyers will have different fee structures, and one is not necessarily better than the other. Some divorce lawyers charge an hourly rate while others may charge a percentage of the anticipated settlement. Divorce lawyers also sometimes charge a retainer, which is a fee you will pay upfront to cover some of the attorney's services, but not all lawyers work on retainer. It is important that you understand the fee structure of any lawyer you are considering so you are not surprised in the end.
Reputation
There are a number of ways to learn more about a specific lawyer's reputation. If you personally know people that have gotten a divorce, you can ask them about their lawyer and whether they liked them. You can also research your lawyer online and check review sites to read the opinions of people that have actually used a certain lawyer.
Checking out a lawyer's reputation will not only give you an idea of their experience and skill, but also the type of lawyer they are. For example, if you want to end your marriage as amicably as possible, you may not want to use an attorney that is known for being aggressive, while others may find that a good quality.
Compatibility
You will have to share a lot of very personal information with your divorce lawyer, and it is crucial that you feel comfortable doing so. If you are uncomfortable with your lawyer, it will only make the process much more difficult than it already has to be. Always make sure you feel as though you are compatible with any lawyer you choose, so you can save yourself from future stress.
Call Our Divorce Lawyers in Tampa Bay Today
If you are considering divorce and need the help of a Tampa divorce lawyer, call our experienced attorneys at All Family Law Group, P.A. today. Our team of attorneys has experience helping clients with many different divorce issues, and we can help resolve yours, too. Call us now at 813-672-1900 or contact us online to schedule a free consultation. Se habla Español.