What Should You Know Before Filing A Restraining Order?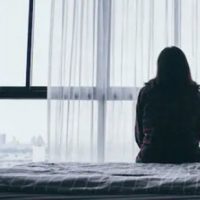 Former Survivor contestant Parvati Shallow has requested a restraining order against her husband, John Fincher, shortly after announcing their divorce. Shallow is alleging that her husband "got in her face" during an argument and that she is now fearful of him. Fincher is denying the allegations, saying that he had no physical contact with her during the disagreement.
The story is a sad one, as all divorce cases are, but it does highlight the issue of restraining orders, which are also not uncommon. If you are going through a divorce and believe you may need to file a restraining order, below are five things you need to know.
Florida has Different Types of Restraining Orders
Restraining orders are known as injunctions in Florida, and there are six different types. Four types of injunctions apply to cases that involve sexual or physical violence. Another type of injunction protects victims of stalking and cyberstalking, while risk protection orders are for those that are at risk in other ways. Individuals that wish to file an injunction against a spouse or other family member must file an injunction for protection against domestic violence.
You Must Prove the Threat
Generally speaking, when requesting an injunction, you must provide sufficient proof of the threat. You must essentially show that you have been subject to certain behaviors. These may include but are not limited to:
Threats
Assault
Sexual assault
Kidnapping
Stalking
Harassment
Burglary
Destruction of property
Florida will Uphold Restraining Orders from Out of State
Florida will uphold and enforce active restraining orders from out of state, as long as they meet federal law requirements. Generally speaking, these restraining orders do not need to be registered with the state to be enforced. However, there is an exception if you are trying to enforce visitation, child custody, or child support. When this is the case, you must file the injunction with state law enforcement and it must be domesticated through a court order.
You will Need to Attend a Court Hearing
Immediately after requesting an injunction, a judge will determine whether or not they should issue one that is temporary. If they determine you are in immediate danger, they will issue a temporary injunction that will not last any longer than 15 days. If you need an injunction that lasts longer than 15 days, you will need to attend a court hearing. The person you are filing the injunction against will also be notified of this hearing. If you do not attend this hearing, the petition you filed, as well as the temporary injunction, will be dismissed.
A Family Lawyer in Tampa Bay Can Help You File Your Injunction
If you are in danger and need to file an injunction, our Tampa family lawyers at All Family Law Group, P.A. are here to help. We will guide you through the process, prepare you for the hearing, and give you the best chance of a positive outcome. Call us today at 813-672-1900 or contact us online to schedule a free consultation.  Se habla Español.
Resource:
screenrant.com/survivor-parvati-asks-restraining-order-divorce-john-fincher/