What are Steps to Take After a DUI?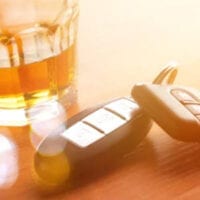 Being charged with a DUI is very scary, and you likely will not know the steps to take going forward with your case. The actions you take after a DUI charge are very important, as they may affect how the rest of your case proceeds. Below are the five most important steps to take following a DUI charge.
Get Out of Jail
The amount of time you or a loved one will spend in jail depends on several factors. Florida law states that a person cannot be released from jail until:
They are no longer intoxicated
They have a breath alcohol or blood alcohol level lower than 0.05, or
A maximum of eight hours have passed since the arrest
The bail process typically begins once the person charged is booked, which means the police have collected fingerprints, a mug shot, and personal information. When bail is posted soon after the arrest, the police will release you and provide you with information about when you have to appear in court.
If bail is not posted, you are required to remain in jail until your first court appearance. A judge will then determine if you have to pay bail, or if you can be released on your own recognizance.
Read the Paperwork Provided
If law enforcement releases you before your first court appearance, they will provide you with paperwork. It is essential to read through this, as it will inform you of the place and time of your arraignment. You must appear at this court hearing, although a criminal defense lawyer can attend in your place. You should provide the lawyer with the paperwork you were given.
Find Out the Status of Your Driver's License
Your license will be suspended after a DUI charge, but for how long will depend on the factors of the case. Under Florida's implied consent laws, if you refuse a chemical test, your license is suspended for one year. After a first-time DUI, your license is suspended for six months and subsequent offenses have longer time periods. It is crucial that you find out the status of your driver's license, as driving on a suspended license will bring additional penalties.
Find Your Vehicle
Law enforcement will often impound a vehicle after a driver has been charged with a DUI. To get it back, you will have to go through a civil process. Ask the police where they towed your vehicle and plan how you will pay the towing and storage fees, and how you will get it home, since you will be unable to drive.
Call a Florida DUI Lawyer
After being charged with a DUI, you must speak with a Tampa DUI defense lawyer. At All Family Law Group, P.A. we have the necessary experience in the courtroom, and compassion for our clients. We will review the facts of your case to determine the best defense strategy to give you the best chance of getting your charges dropped. If you or your loved one has been charged with a DUI, call us at (813) 672-1900 or contact us online to schedule a free consultation.