What Strategies can Defend Me Against a DUI Charge?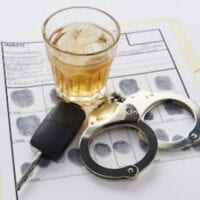 In Florida and throughout the rest of the country, people are presumed innocent until they have been proven guilty in a court of law. Sadly, individuals charged with driving under the influence (DUI) are often not given this benefit of the doubt. This is partly because DUIs are considered morally wrong, and because people assume that the state has strong chemical evidence against the accused.
Despite these attitudes, it is essential to know that if you have been charged with a DUI, there are several defenses available. Three of the top strategies our experienced DUI lawyers often use are found below.
Challenging the Accuracy of the Chemical Test
Under Florida's implied consent laws, you must submit to a chemical test when law enforcement asks. If you do not, your license will be suspended, even if you are found innocent of the DUI charges. Most often, a chemical test is given in the way of a breath test, or a breathalyzer, and these tests are not as accurate as many people assume. Breathalyzers are known for being improperly calibrated and they are sometimes not properly administered.
These issues can result in the test results being inaccurate. A DUI lawyer will challenge these tests so they are thrown out of court. When the results of a chemical test are not admissible in court, it can greatly strengthen your case.
Providing a Valid Explanation for Certain Behaviors
Police officers will often use visual cues to determine if someone is intoxicated behind the wheel. Some of these include bloodshot eyes or issues with a person's fine motor skills. Often though, there are reasonable explanations for these that do not include a person being drunk while driving. For example, a person may suffer from a certain condition that causes jerky movements, or they may suffer from allergies that cause bloodshot eyes.
In some cases, breath tests can also be challenged based on a person's lifestyle. For example, individuals on the keto diet may have increased acetone in their system. If law enforcement is not using one of the more advanced devices to test a person's breath, it could result in a false positive.
Challenging the Traffic Stop
Law enforcement officers are not allowed to stop someone in traffic simply because they want to. They must have probable cause that a motorist is breaking the law, such as driving while under the influence. If a police officer did not immediately express that they thought you were drunk, but seemed to piece together their story during the stop, it could mean you were the victim of profiling, or that the officer was looking for a reason to arrest you. Neither reason is acceptable and can be used as a valid defense in your case.
Our Florida Criminal Defense Lawyers Can Help with Your Charges
If you or a loved one has been charged with driving under the influence, our Tampa criminal defense lawyers are here to help. At All Family Law Group, P.A., our experienced attorneys know the defenses to drunk driving and will use them to give you the best chance of beating your charges. Call us today at (813) 672-1900 or fill out our online form to schedule a free consultation.
Resource:
leg.state.fl.us/Statutes/index.cfm?App_mode=Display_Statute&URL=0300-0399/0316/Sections/0316.193.html