What To Do If A Child Custody Dispute?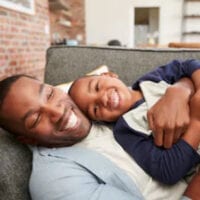 Child custody disputes are emotional and heart-wrenching for the people going through it. As you argue with your spouse about parenting decisions, scheduling, and more, you will likely feel exhausted and you may not always make the best decisions. Making the wrong choices now though, will hurt you in the future. So, it is crucial to know what to do, and what not to do, when going through child custody litigation.
Do Be Respectful in Court
Child custody hearings are full of conflict and it is easy to become emotional in court. If you do, you may appear disrespectful to the judge, particularly if you speak out of turn or become angry. Family court judges want to see that you are willing and able to co-parent with your spouse once the divorce is finalized. If you are the cause of an outburst, the judge will not look kindly on it and it could hurt your case.
Do Not Get Arrested
Many people face DUI charges for the first time when going through child custody hearings, and it is not hard to understand why. People sometimes use alcohol when dealing with problems such as child custody disputes and in some instances, an individual may get behind the wheel not even aware that they are over the legal limit. It is crucial that you do not get arrested for driving under the influence, or anything else, while going through litigation. Your spouse will likely use the criminal case to influence the family case and will argue that you should not have custody of your child.
Do Be Careful on Social Media
Social media connects you with your loved ones and it may seem like a good idea to go on Facebook or Twitter and vent about your divorce case. This is one of the worst things a person could do while in the middle of child custody litigation. Your spouse will use anything you say about them against you, and may even take your pictures out of context to show that you are not a good parent. The best advice is to stay off of social media, at least until your child custody case is finalized.
Do Not Ignore Temporary Custody Orders
At the beginning of your case, the judge will likely issue a temporary custody order. The order is intended to provide your child with some stability, and help parents understand their rights and obligations during this time. If you ignore these orders and do not comply with them, a judge will assume that you will not comply with the final order either, and will likely make a decision in your spouse's favor.
Do Speak to an Experienced, Smart, Tampa, Florida Child Custody Lawyer
Going through a divorce that involves children is extremely difficult; however, our Tampa divorce lawyers and family law attorneys can help. At All Family Law Group, P.A., our knowledgeable attorneys will help you throughout the entire process, and always strive to ensure your rights are protected. Call us today at (813) 672-1900 or contact us online to schedule a free consultation and to learn more about how we can help.
Se habla Español.
Financing may be available.