When Can You Get an Annulment in Florida?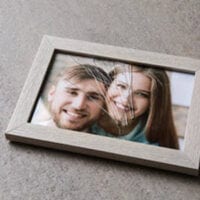 People sometimes get married and then regret the decision. When this is the case, they may think they can easily 'undo' the marriage simply by getting an annulment. Getting an annulment is much different than getting a divorce though, and while nearly anyone that is married can divorce, the same is not true for people seeking an annulment. One of the main differences is that unlike divorce, people must have certain grounds to get an annulment from the court. Below are the grounds that could allow you to seek an annulment if you have thought about obtaining one.
The Marriage is Void
Annulments by their very nature void a marriage, or make it as though it never happened. However, sometimes a marriage is void because of the circumstances that surround the union. For example, if one spouse was already legally married at the time they married again, the marriage is void. Or, if the two spouses are related to each other or are underage, that also voids the marriage. Although these marriages are not legal by nature anyway, it is still advisable to obtain an annulment.
Lack of Capacity
Both people getting married must have the legal capacity to do so. If one spouse was intoxicated, or suffered from a severe but temporary mental health issue, that could provide enough grounds for an annulment.
Fraudulent Acts
Not all fraudulent acts provide grounds for an annulment. For example, if one of the spouses hid the fact that they had a disease, such as a cancer, until after the wedding, that is not enough grounds for an annulment. However, if one spouse did not intend to live with their partner after the marriage and made no indication of that fact, that could provide a basis for an annulment.
Duress
When two people get married, both people also have to enter into the union willingly. If one spouse placed the other under duress, or extreme coercion or even force, it can provide grounds for an annulment.
Not of Legal Age
In Florida, individuals can only get married if they are over the age of 18, or over the age of 17 and they have parental consent and have completed a premarital preparation course. When one or both spouses are underage and do not meet the requirements, it can provide grounds for an annulment.
Although the above grounds do provide a basis for seeking an annulment, it is important to know that other issues may play a role in the case. For example, if the spouses have children together, a decision will have to be made on child custody issues and parenting time.
Our Florida Family Lawyers can Inform You of Your Options
Annulments sometimes seem like a good option, but they are more difficult to obtain than many people think. If you want to get an annulment, our Tampa family law attorneys at All Family Law Group, P.A. are here to help. We can advise on whether you are eligible for an annulment and if not, explain the options for divorce that are available. Call us today at (813) 672-1900 or contact us online to schedule a free consultation and get the sound legal advice you need.