How to Get a High Net Worth Divorce?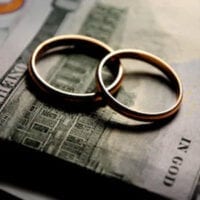 Divorce is a difficult process for anyone going through it. For affluent couples that have a high net worth, however, the process is much more complicated. High net worth couples often jointly own real estate, businesses, and other assets. A couple may also own trust funds, oil and gas royalties, and executive compensation packages. It is also not uncommon for high net worth couples to have signed a prenuptial or postnuptial agreement that will affect how those assets are divided during the divorce.
These are complex issues, and they are in addition to the other terms that will have to be resolved, including child support, child custody, and more. If you are getting a divorce and have a high net worth, below are some important tips to follow.
Plan Ahead
It is not uncommon for spouses to decide to get a divorce only to reconcile and stop the proceedings. Still, no one can count on that fact, so you must plan ahead. Speak to an attorney if you think you and your spouse are headed for divorce and ask them what to expect during the process, and how it will affect your assets. Knowing the answers to all of your questions ahead of time can save you a lot of stress in the future.
Be Honest About Your Assets
One of the first things you must do, particularly in a high net worth divorce, is to compile a list of your assets. Florida is an equitable distribution state, which means marital property is divided fairly during a divorce. However, that does not mean all assets are divided equally. Knowing this, some spouses attempt to hide their assets during the process to protect them from property division hearings.
It is essential that you are open and honest about all of your assets. If you try to hide them, they will likely be discovered during the divorce process. When they are, the fact that you tried to hide them will work heavily against you throughout the rest of the proceedings.
Remain Patient
High net worth divorces typically take much longer than the average divorce case, due to the amount of assets involved. The divorce process is always stressful, and you may want to come to a settlement agreement quickly so the entire process is over as quickly as possible. However, doing so will most likely result in a forfeiture of your rights and may hurt your financial future. Work with a trusted attorney that will bring the matter to a close as quickly as possible, while ensuring your rights are upheld.
Contact Our Florida Divorce Lawyers Today
Anyone going through a divorce should always work with a Tampa divorce lawyer, but this is particularly important in cases that involve couples with a high net worth. At All Family Law Group, P.A., our attorneys have the necessary experience with high net worth divorces to help you secure the fair settlement you deserve. Call us today at (813) 672-1900 to schedule a free consultation with one of our skilled attorneys.